The Best Dupe for the Fenty Beauty Gloss Bomb Lip Luminizer
The Fenty Beauty Gloss Bomb
($19) is one of the most searched products at beauty dupes. Our hypothesis is that it's a product that definitely lives up to its hype, but some probably don't like its scent or are looking for more affordable alternatives because…gloss is one of those products gloss junkies cannot help but keep reapplying. I mean…who wouldn't want juicy lips all day long?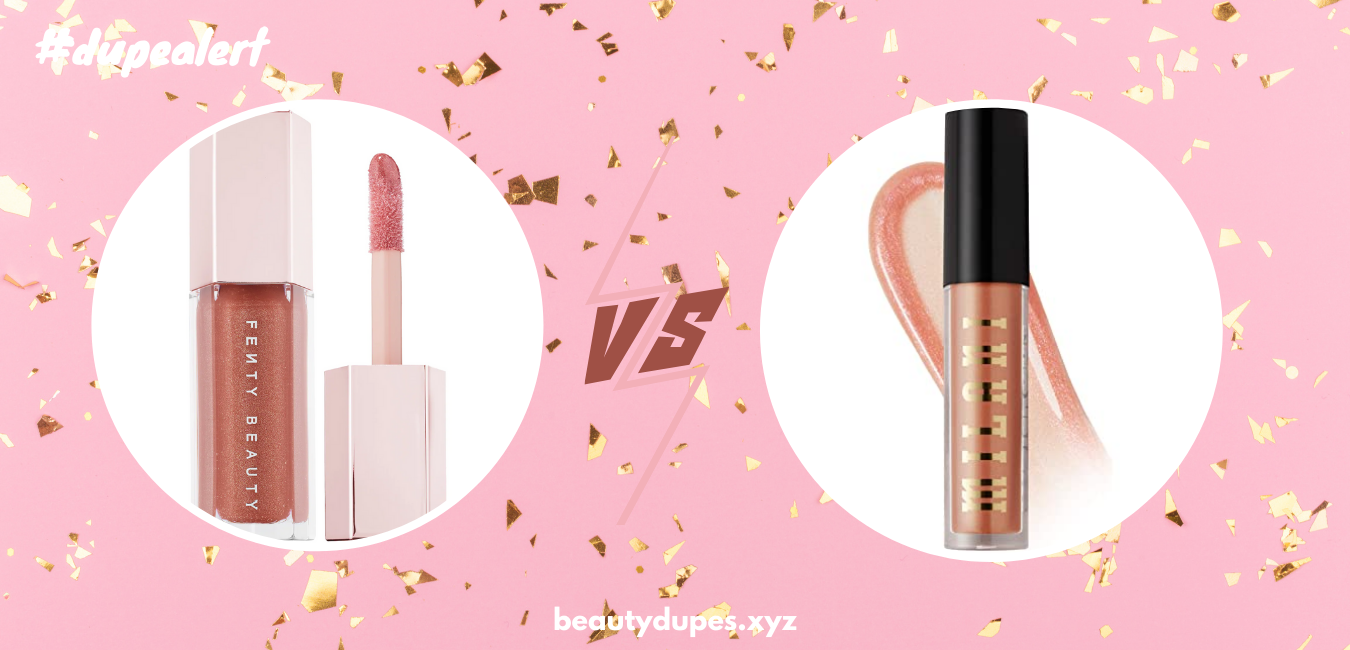 We looked through what's everyone been saying online and found you a more affordable option. The
Milani Ludicrous Lip Gloss in She's All That
($7.99) has a similar peachy nude color to the Fenty Beauty Gloss Bomb in Fenty Glow (the original color ). It also has a non-sticky hydrating formula with shimmery particles that deflects lights and makes your lips instantly fuller and juicier.
What you cannot get with the Milani gloss is, of course, Fenty Beauty's cute packaging and what it says about you by having it in your handbag :)
Want more dupe alerts?
Subscribe
to have new alerts delivered to your inbox!