The Best Dupe for the SK-II Facial Treatment Essence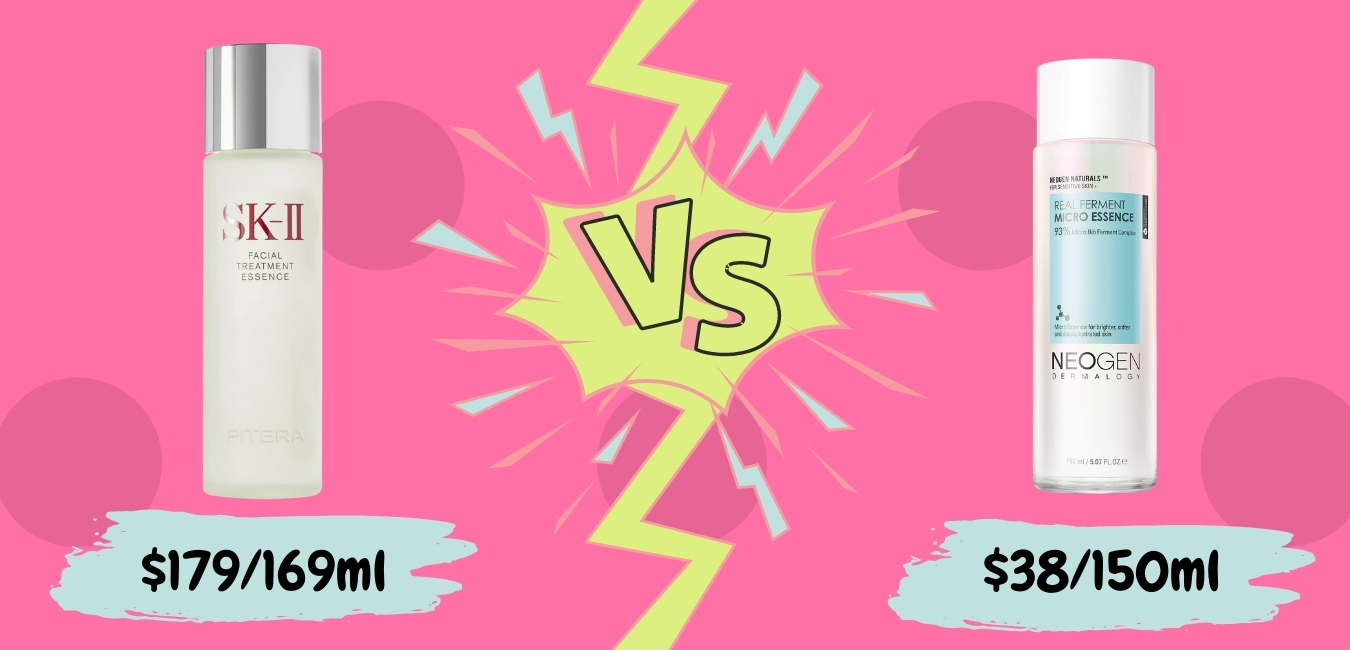 #Dupealert is a series highlighting our favorite beauty dupes. These are products comparable in results but differ in prices and other qualities. We are giving you all the info, but you should go for whatever suits your preferences.
Ah..SK-II Facial Treatment Essence. It smells like saliva, it's expensive, but it's so good that it never falls off the best-selling list. You can hardly find any dupes for it, that is until K-Beauty brands started fermenting their own yeast.
Many recommended the Missha Treatment Essence as a dupe, but we found that the Neogen Real Ferment Micro to be an even closer dupe because of its fast-absorbing and skin-strengthening properties. It is actually a better product for those with sensitive skins compared to SK-II Facial Treatment Essence, as the latter also helps with exfoliating.
Last thing to highlight - the price! Neogen Real Ferment Micro only costs ⅕ of SK-II Facial Treatment Essence. We tell you a deal when we see one.
Which one do you prefer? Tell us below!
SK-II Facial Treatment Essence
Neogen Real Ferment Micro
Price
$179/169ml
$38/150ml
Three Words

Nourishing
Refining
Smoothing

Hydrating
Illuminating
Skin-strenthening

Hero Ingredients
Saccharomycopsis Ferment Filtrate, Sorbic Acid.
Bifida Ferment Lysate, Saccharomyces Ferment Filtrate, Betula Alba Juice, Rice Ferment Filtrate.
Suitable Skin Types
All skin types
All skin types
Product Safety - EWG Score
2
2
Cruelty Free?
❌
✅
Alcohol Free?
✅
✅
Want more dupe alerts?
Subscribe
to have new alerts delivered to your inbox!