The Best Dupe for the Tatcha Water Cream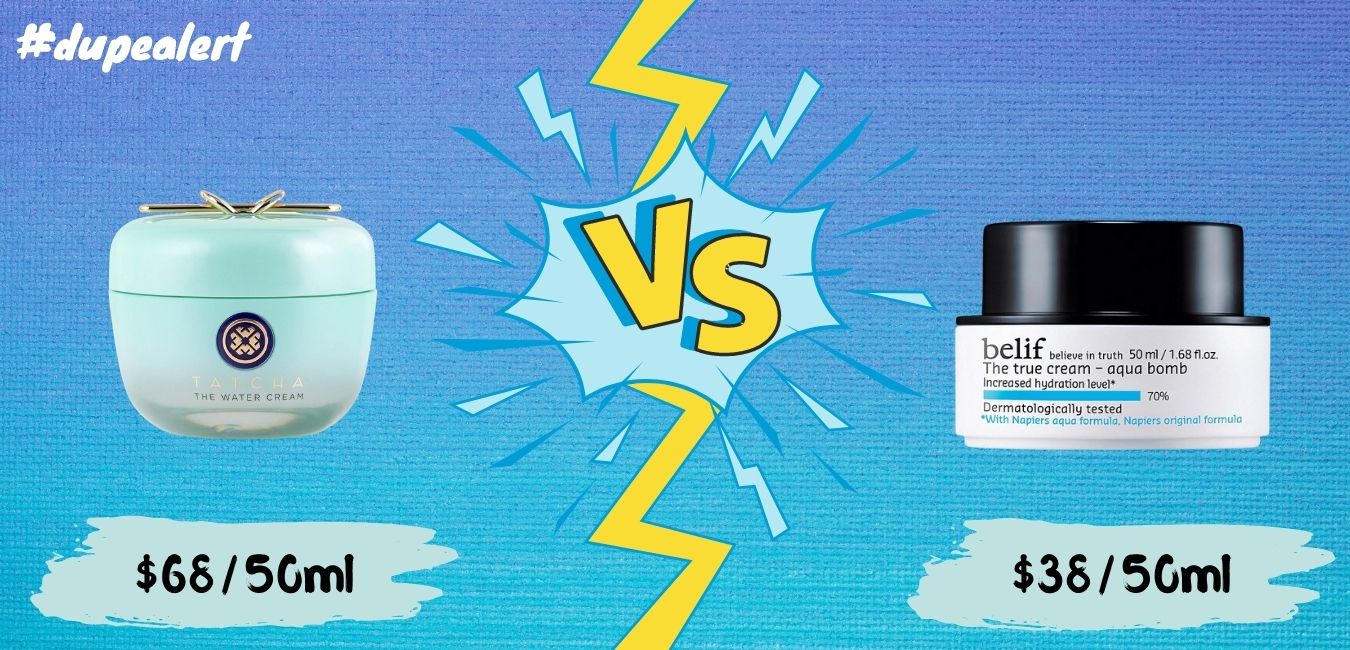 #Dupealert is a series highlighting our favorite beauty dupes. These are products comparable in results but differ in prices and other qualities. We are giving you all the info, but you should go for whatever suits your preferences.
Like any Tatcha products, the Tatcha Water Cream is so enjoyable to use. The beautiful botanical scent, the lightweight but hydrating cream, and the packaging! It's a shame they don't offer refills so the container is not wasted every time one is used up.
This also means it's a bit pricey. So if you are looking for a more affordable and sustainable dupe, we recommend Belif The True Cream - Aqua Bomb. It has a similar gel-like lightweight texture and can increase your hydration level by 70% (they say). The only thing it lacks is Tatcha's anti-aging property, but you can make it up by using a good anti-aging serum. Don't worry about the plastic container, it is recyclable.
Which one do you prefer? Tell us below!
Tatcha The Water Cream
Belif The True Cream - Aqua Bomb
Price
$68/50ml
$38/50ml
Three Words

Hydrating
Oil-free
Anti-aging

Lightweight
Hydrating
Smoothing

Hero Ingredients
Japanese botanicals, Hadasei-3—an anti-aging trinity of green tea, rice, and algae.
Lady's Mantle (Alchemilla Vulgaris), Ceramide-3, Glycerin.
Suitable Skin Types
All skin types
All skin types
Product Safety - EWG Score
None
None
Cruelty Free?
✅
❌
Alcohol Free?
❌
❌
Want more dupe alerts?
Subscribe
to have new alerts delivered to your inbox!