The More Affordable Dupe for Drunk Elephant B-Hydra Serum for Sensitive Skin
At this point, there are a few beauty formulas that you won't find something similar to on the market, that is unless it's a patented one like Olaplex's. We've been doing this long enough to know that many products have the same base formulation. Different brands just throw in additional 'marketable' ingredients to differentiate from each other.
Drunk Elephant is a brand known for its ingredient cocktail. But they can also easily irritate many people's skin with so many active ingredients shoved into every single product. The
Launched around the same time in 2018, the ($40) is a very similar product with similar results (note: it did have a formula change where peptide was removed from the formula). It has the same hygienic twist- bottle packaging. The formula also includes hyaluronic acid, pro-vitamin b5, sodium pca, and glycerin. It also contains colloidal oatmeal and licorice (one of the safest skin-lightening agents with the fewest side effects) to soothe and brighten the skin. The gel-to-water texture of the serum is identical to Drunk Elephant's but gets absorbed faster once applied.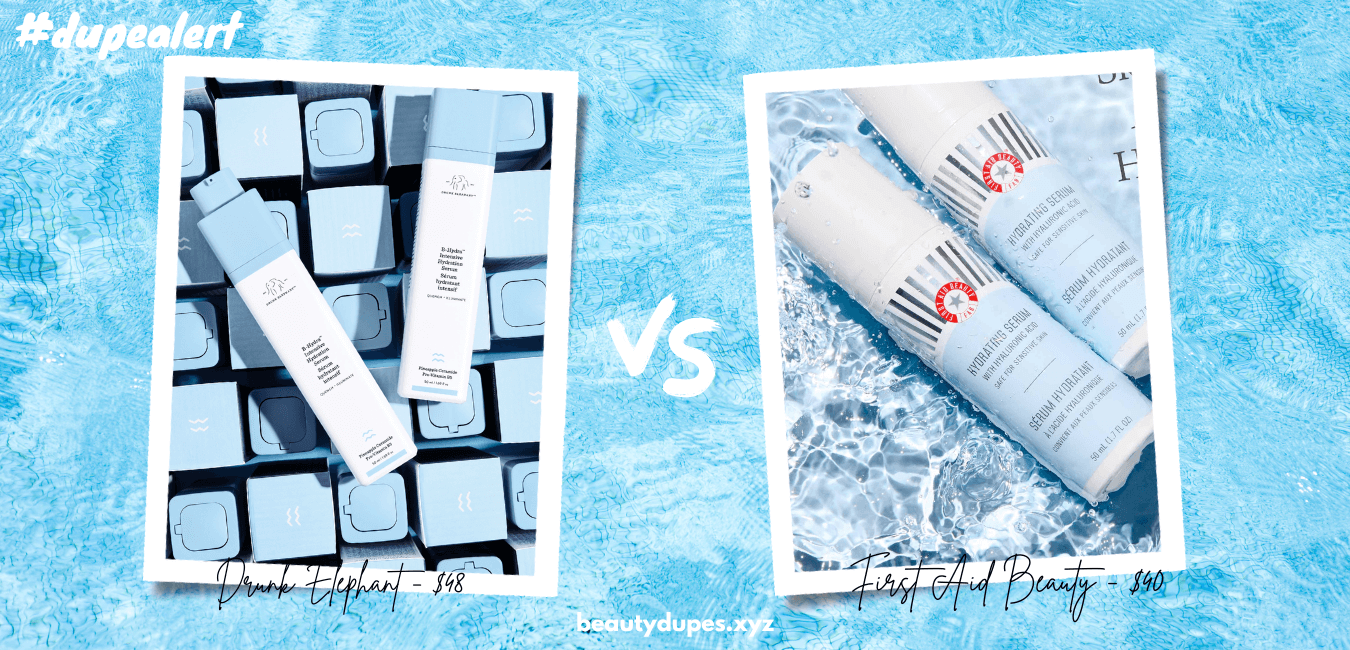 What the First Aid Beauty Serum doesn't contain are niacinamide and fruit extracts that could cause skin sensitivity. If you have sensitive skin and are prone to Eczema and rashes, the ($40) is definitely created more with your skin type in mind.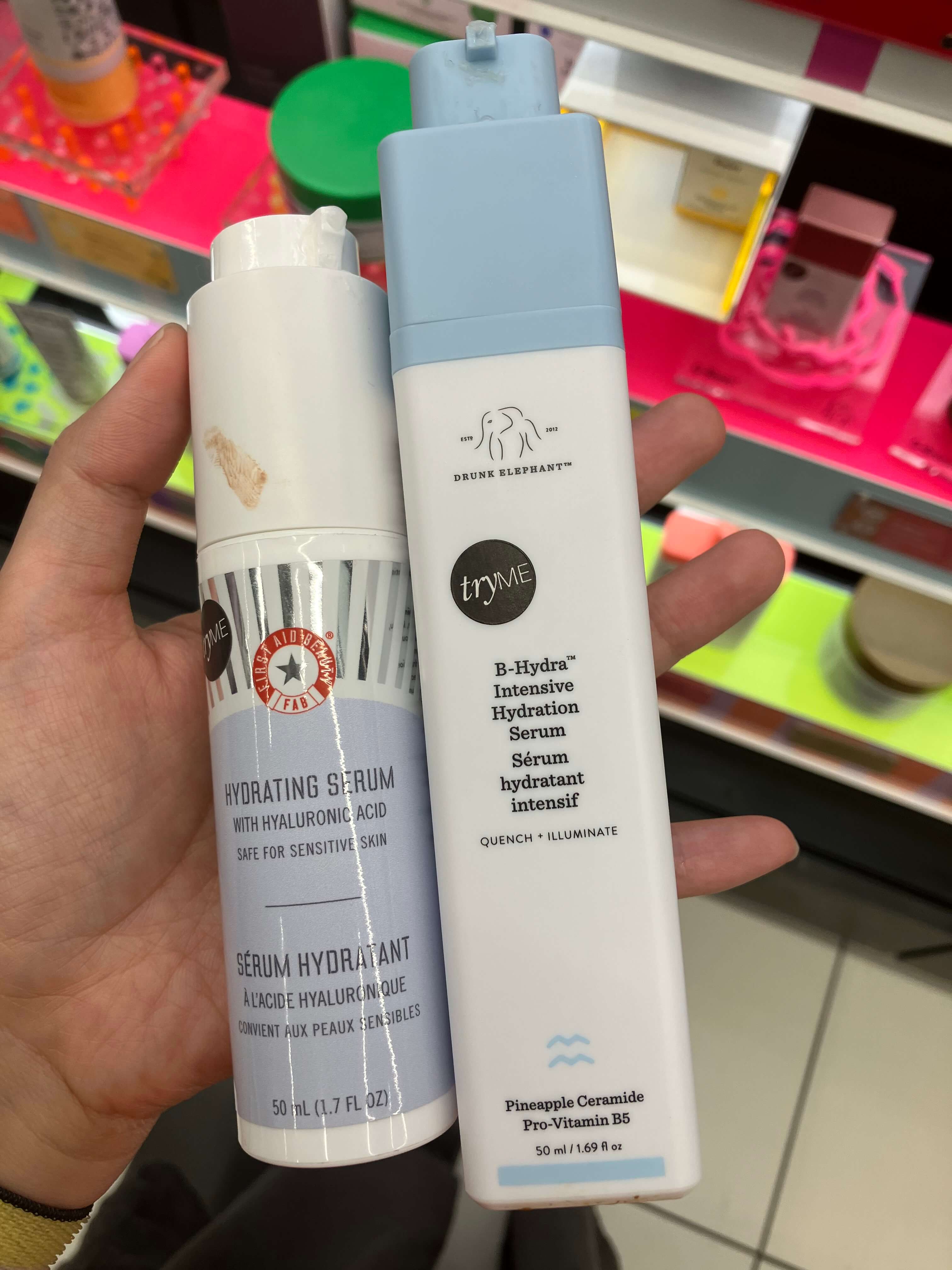 The price difference between the two products is only $8, but considering tax added that's enough money for a drugstore eyeliner, two brow gels, two coffees… small savings add up to big money.
Subscribe
to have new alerts delivered to your inbox!