These are the Real Dupes of the Nars Blush in Orgasm -  Depending on Your Undertones.
The trendy new makeup category is 'blighter' - a combination of blush and highlighter that gives you the perfect from-within dewy flush. Before Charlotte Tilbury dominated this category with its beauty wand,
Orgasm is a blush that is actually hard to find dupes for. The color is a blend of warm and cool tones - peach, pink, and gold, which give this peachy pink flush with a sun-kissed golden glow.
The fact it's praised as looking good on everyone means it can show up a little bit different on everyone. It's so tricky that some of the most hyped about dupes online of the Nars Orgasm, such as the Milani Blush in Luminoso, we found to be very close in finishes but not quite the same in color. It also totally depends on your skin tone.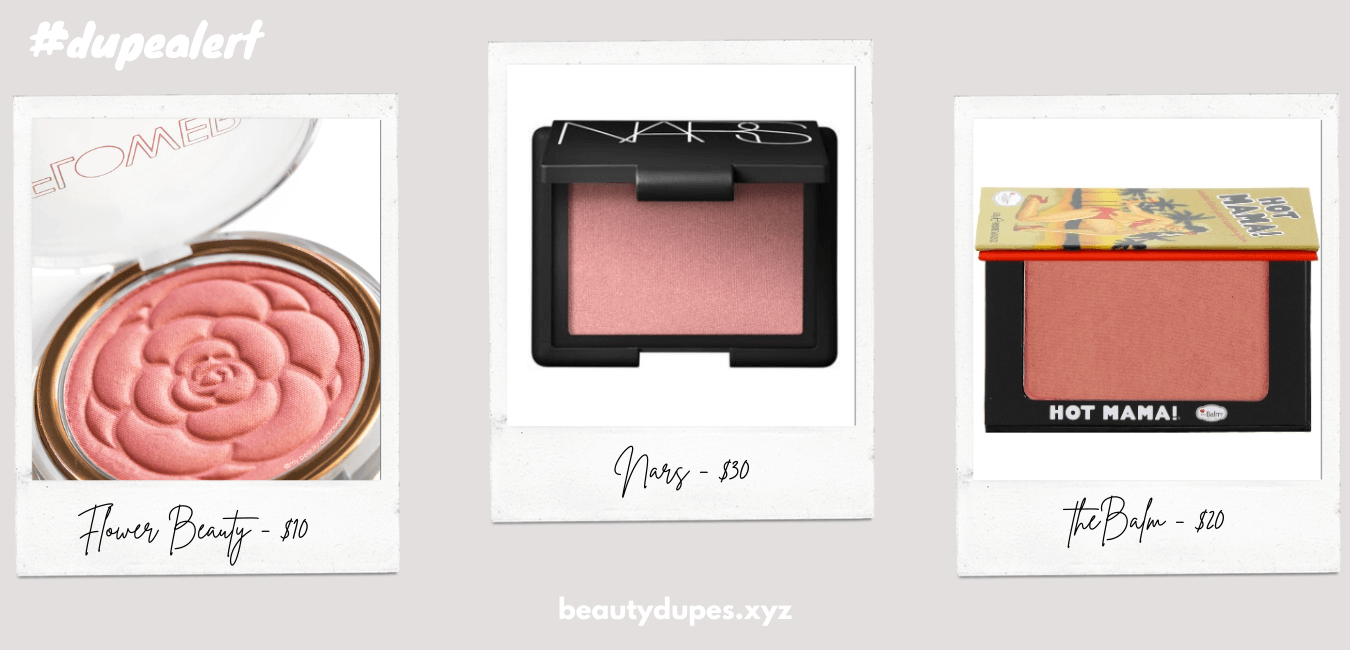 If you have a cool skin tone, the Nars Orgasm can appear more pinky on you. ($10) is a great dupe. It has a pinky base with a hint of peachy sheen (from the finely-milled flecks of golden shimmer). The blush goes on smoothly, not as pigmented as Nars' but it's certainly buildable. The quality is definitely comparable to high-end alternatives.
If you have warm undertones, Nars Orgasm can appear more peachy on you, then ($20) is the dupe for you. This blush from the Balm is well-known for its overall high quality albeit the more affordable price tag, the high pigmentation, the smooth powder, and the cute packaging (with a mirror!). The color is a pinky peachy undertone with a golden sheen, and if you compare it to Nars Orgasm, the golden flecks are even finer. Applied on the skin, it gives a more natural sheen than Nars' with no chunky glitters. Note that the Balm blush is very pigmented so you need a lighter hand - one swipe is all you need.
Want more dupe alerts?
Subscribe
to have new alerts delivered to your inbox!