This Dupe for Kosa Revealer Concealer Won't Expire So Quickly
For so long, there seems to be a lack of concealers for dry under-eye areas. Indeed, it is hard to make a lightweight, hydrating, high-coverage concealer that is not so emollient that it doesn't last. Then ($28) comes along and immediately went viral, becoming a holy grail concealer for those with dry skin. It is marketed as a daytime eye cream on Sephora's site. Not only does it provide skin-like light to medium coverage, but it's also made up of skin-caring ingredients. It's packed with caffeine to brighten the skin, and hyaluronic acid to plump the skin.
I bet one of the reasons you are here looking for dupes for the Kosas Revealer Concealer ($28) is because of its infamous fast expiration. Because of its 'cleanness', the product uses a less potent preservative that makes it expire way before the 6 months shelf life. Many said that it comes smelly after a couple of weeks, making it very expensive to buy.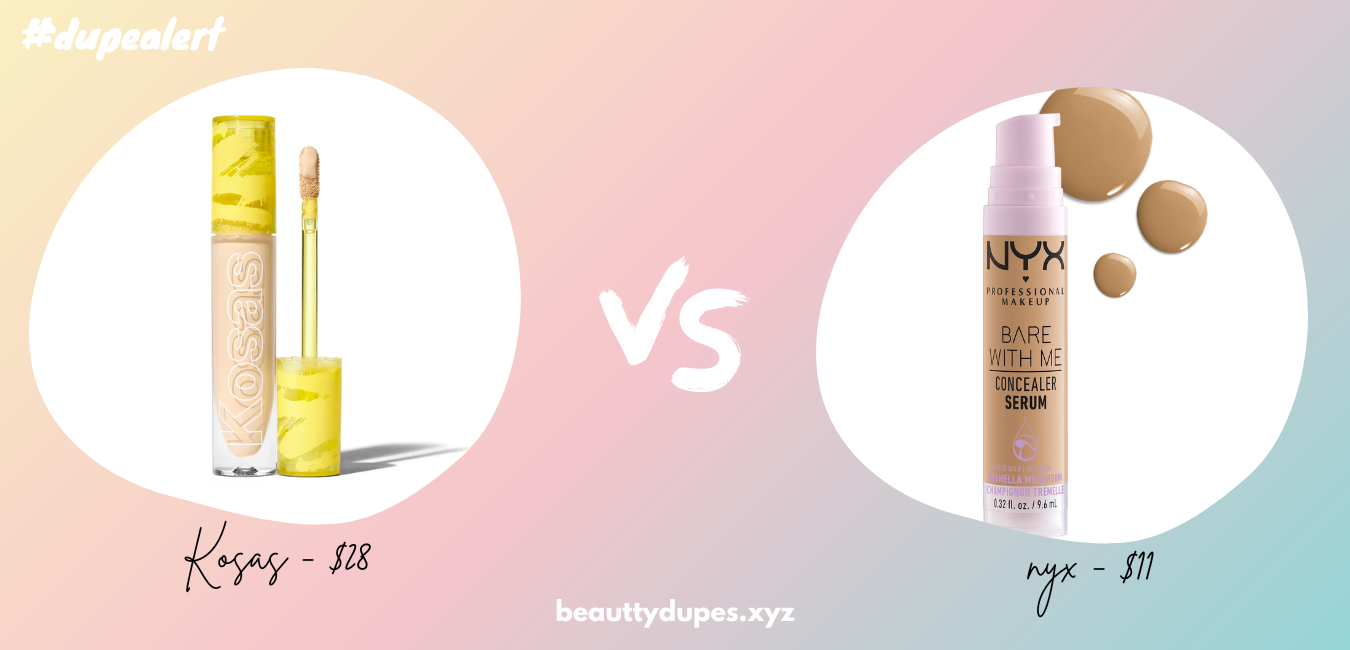 With a couple of options researched, we asked our Reddit community for their favorite alternative. Not surprised, the most voted is the ($11). The texture of the product is creamy but not thick, hydrating but not oily or slippy. For a serum concealer, it blends out beautifully while still maintaining amazing coverage and won't sink. Same as Kosas revealer, it works especially well as under-eye concealer. Well...As a rule of thumb, anything that goes viral on TikTok is nothing but great.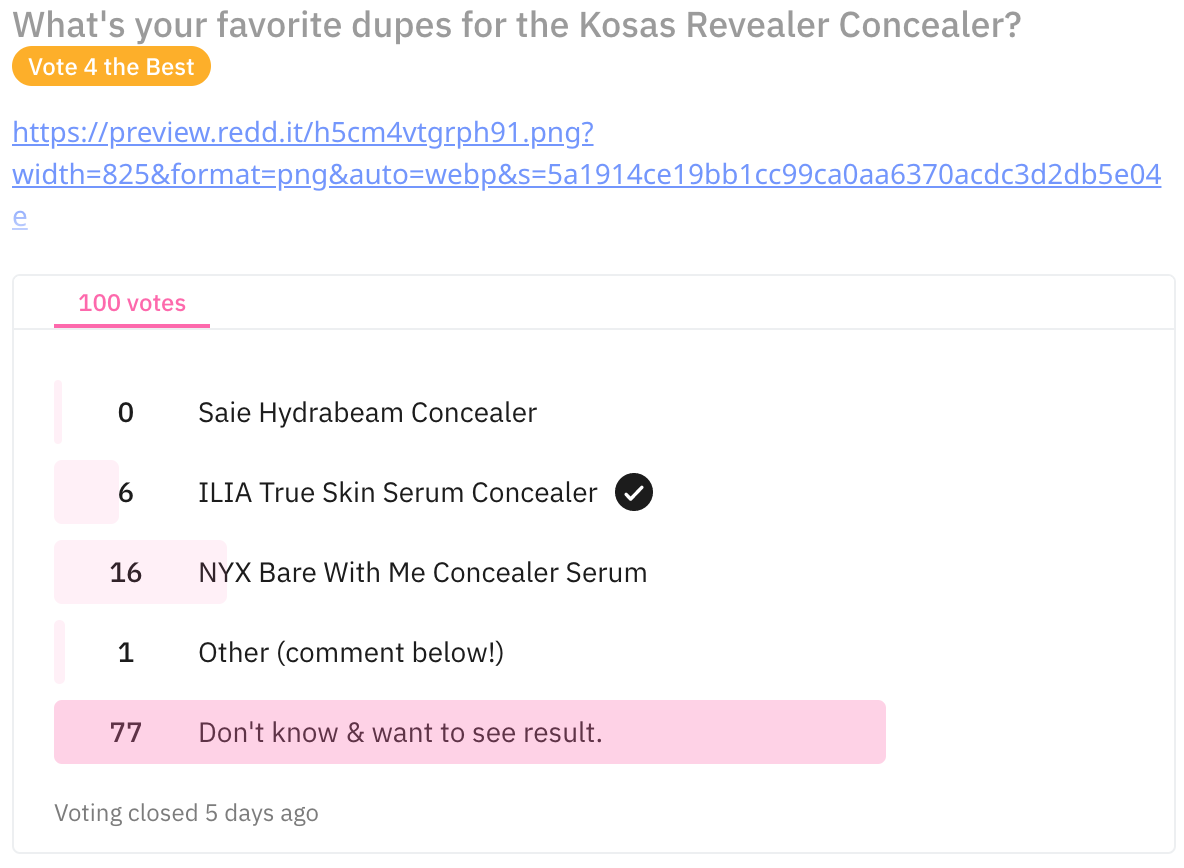 Subscribe
to have new alerts delivered to your inbox!