This Affordable Lash Serum could Replace Others with Prostaglandin Analogues
The Ordinary Multi-Peptide
So just when everyone is searching for a new lash and brow serum, The Ordinary launched a lash serum formulated with multi-peptides, Biotinoyl Tripeptide-1, and plant extracts. The Ordinary created this product because its customers were so much in love with their Multi-Peptide Hair Growth Serum that they applied it to brows and eyelashes and saw amazing results. Then customers were urging The Ordinary to create one to be absolutely safe and easy to be used on lashes and brows.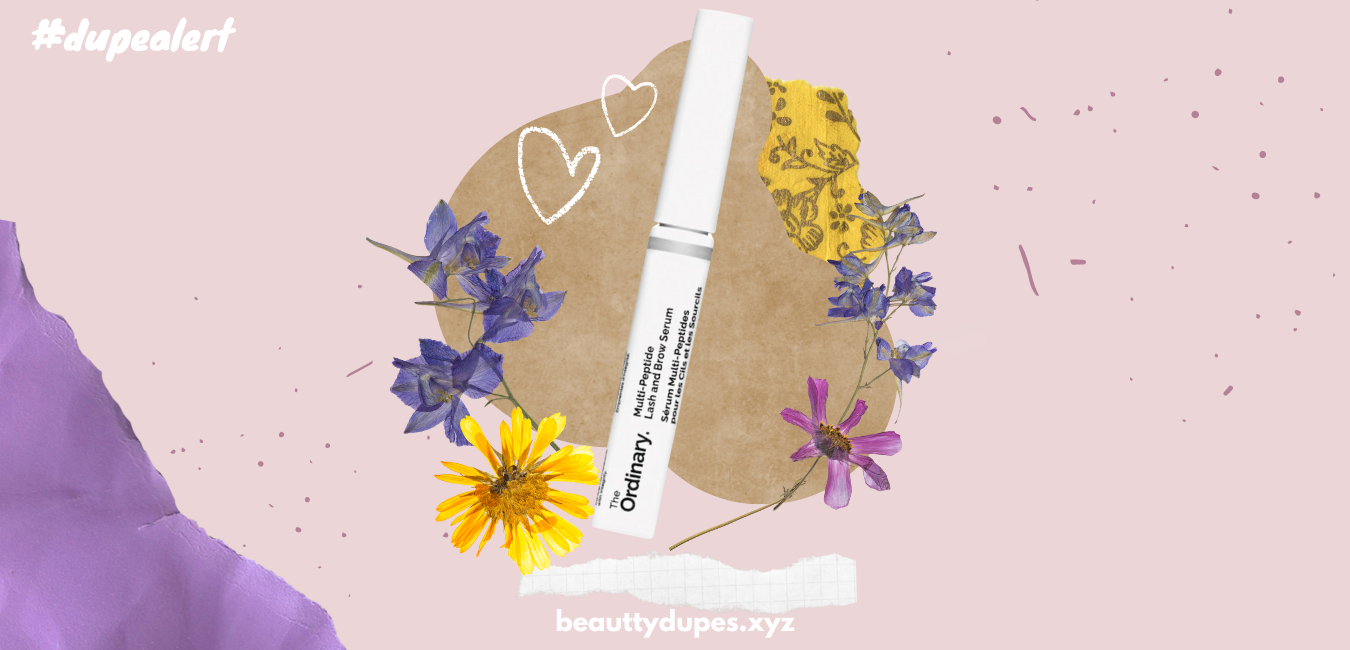 Peptides are the building blocks of proteins. They are often used in anti-aging products as some peptides stimulate cells to produce more collagen. Some support hair fibre. The Ordinary used a combination of peptides to aid hair growth and health.
We tried it and have to say, although the result is not as quick as the traditional lash serum, which is visible after a couple of days, it does work. After 2–4 weeks we could see obvious thickening of the brows and lashes, minus the side effects, with no irritation or darkening around the eyes. And it only costs around 15 bucks for 0.16oz. To put into perspective, Revital Lash costs $110 for 0.1oz (4 months of daily use)…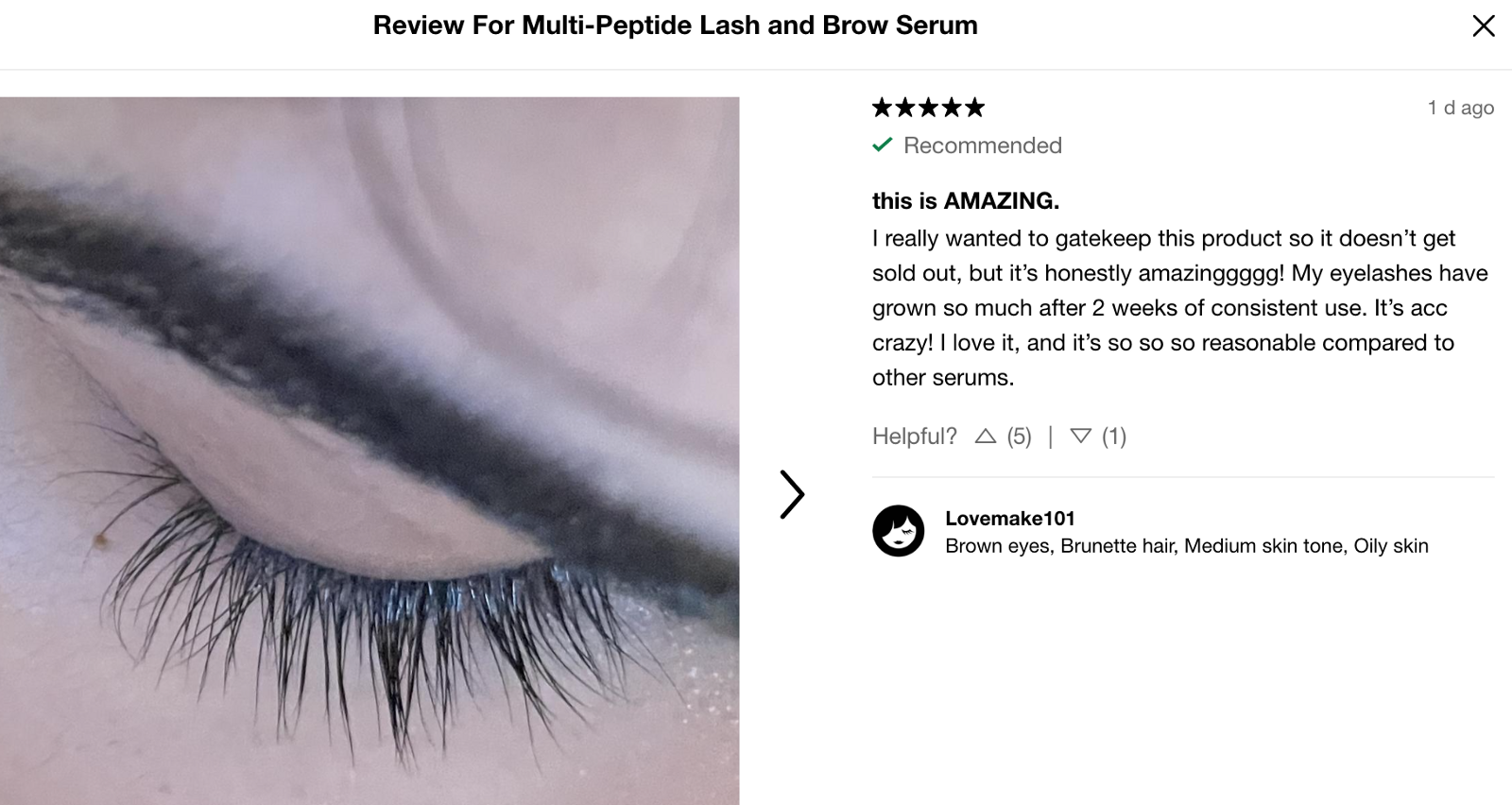 Want more dupe alerts?
Subscribe
to have new alerts delivered to your inbox!