Dupes of Congresswoman AOC's Vogue Beauty Secrets
The Vogue beauty secrets series give us a peek at the routine and products beloved by the biggest stars. However, rarely can we afford all the products. So we at beautydupes created this series highlighting our favorite beauty dupes for you to achieve similar results — because beauty should be accessible to everybody.
In her vogue beauty secrets video, congresswoman AOC reminded women around the world once again that you don't have to pretend to hate beauty products just because you have a serious job. A touch of red lipstick and a bit of self affirmations can give you the all the power you need to kick start your day.AOC used some really good products and here are the dupes we found. Hint, it includes her signature red lip.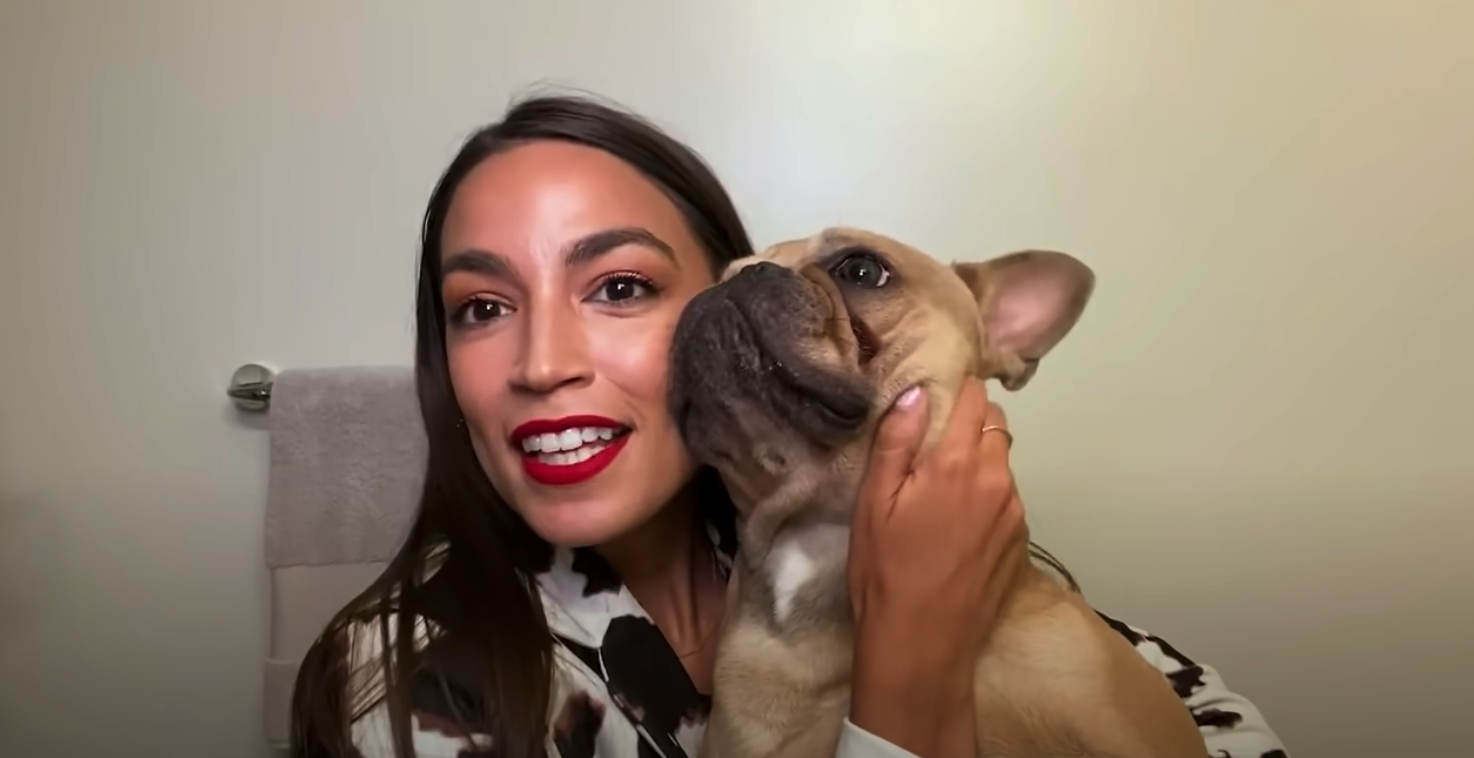 Fermented treatments are magical multi-taskers, they brighten, hydrate, plump; which is perfect for busy ladies like AOC and it also explains the hefty price tag big brands put on it.
It's no secret that K-beauty has cracked the code on formulating ferment essence. The Neogen Real Ferment Micro Essence has the exact key ingredient as Estee Lauder's bifida ferment lysate, but only 1/3 of the price. Missha also has one with raving reviews.
This $17 peptide and vitamin c infused cream itself is a dupe of the $68 Drunk Elephant Protini Polypeptide Moisturizer. It is indeed an unbeatable product at this price point. But if you must want a dupe, we heard good things about the INKEY List Peptide Moisturizer.
The double wear foundation is one of those classic products that will almost be there for us when we need a bit more coverage and a bit more lasting power. The brand's competitor made a very similar product, the L'Oréal Infallible Pro-Matte Foundation ($12.99) gives an almost identical finish to the double wear, no wonder it constantly sells out.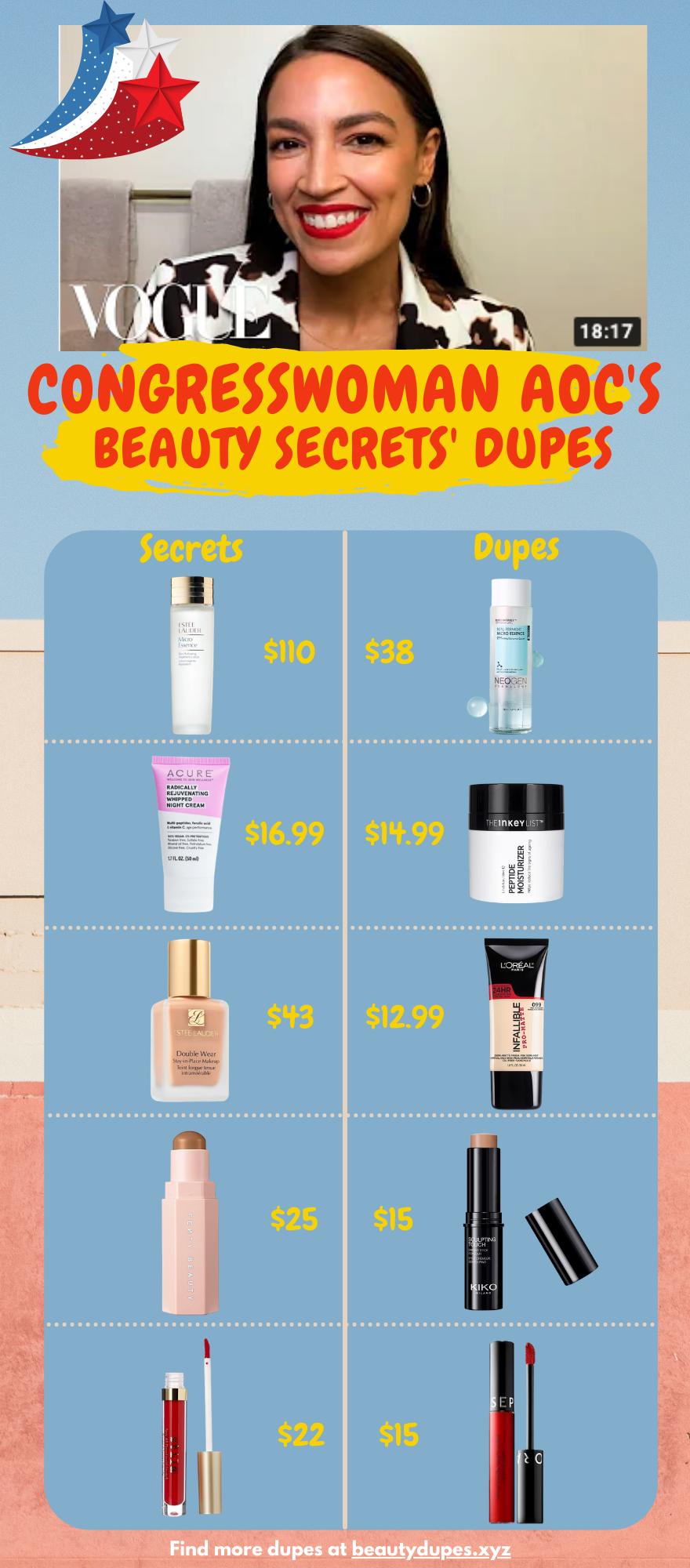 Another great on-the-go product for those who are on the road a lot. Fenty Beauty matte contour stick is unique in its cream to powder formula that makes it easy to apply but also long-lasting.
KIKO's sculpting touch is a cult favorite contour stick that also blends like a dream - a great dupe. One thing embarrassing about the product is its two-shade range (although many say the colors are universal across skin tones?), you should opt for KKW's contour stick if KIKO's shades don't match you.
When AOC put on the red lipstick in the end, wow, we swear the whole screen was glowing, it's the cherry on top. Everyone else is so obsessed with the color that it's named the "AOC signature red". The lip product she used is the Stila Stay All Day Liquid Lipstick in Beso, long-lasting and transfer-proof with matte finish qualities that are essential to not turn a bright red lip into a mess.
The dupe we found is the Sephora Collection Cream Lip Stain Liquid Lipstick in always red ($15), a super pigmented lip stain that stays put on your lips. We tested it ourselves, it is as good as the reviews say.
Find more dupes of your favorite products at beautydupes.xyz.
Want more dupe alerts?
Subscribe
to have new alerts delivered to your inbox!