Dupes of Olivia Rodrigo's Vogue Beauty Secrets
The Vogue beauty secrets series give us a peek at the routine and products beloved by the biggest stars. However, rarely can we afford all the products. So we at beautydupes created this series highlighting our favorite beauty dupes for you to achieve similar results — because beauty should be accessible to everybody.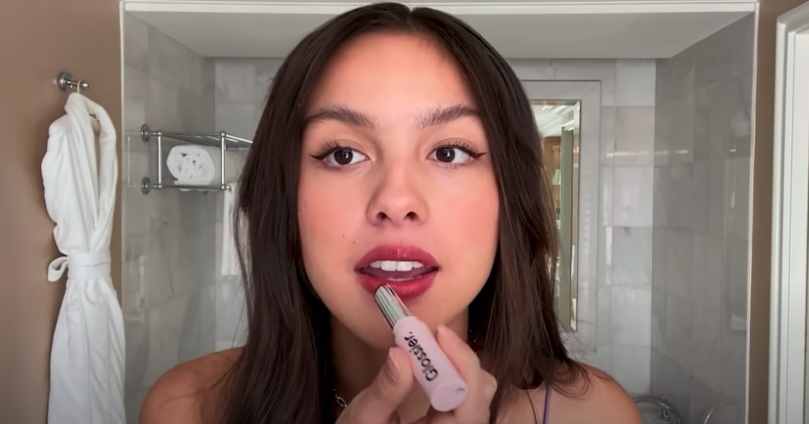 The biggest highlight of Olivia Rodrigo's Vogue beauty secrets is the preview of Glossier's upcoming lip product — Ultralip. From the look of it, it looks very similar to Dior Addict Lip Glow and Fenty Slip Shine Lipstick, and the Sephora Collection Lip Balm seems like a great dupe. We cannot wait!
This video is a collaboration with Glossier so Olivia used a lot of products of theirs — and here are the dupes.
Glossier stretch concealer definitely took inspiration from the legendary RMS un-coverup concealer, an extra nourishing concealer. However, stretch concealer's lack of coverage and vaseline-like texture only work for those who probably don't need to use concealer in the first place.
If you are looking for a similar product with just a bit more coverage, Neutrogena Hydro Boost Hydrating Concealer is a great oil-free dupe that is hydrating and buildable.
Glossier Boy Brow was the product that made tinted brow gel cool - we cannot take that away from it. But since then, we discovered more affordable options, such as the Essence Make Me Brow Eyebrow Gel Mascara everyone raves about that only cost $4. It literally cost almost nothing to give it a try.
It's really refreshing to see a celebrity use The Ordinary Hyaluronic Acid serum instead of the outrageously-priced $110 Dr. Barbara Sturm one.
When our users asked us for it, we thought it would be impossible to find a dupe at The Ordinary's price point. Luckily, the french brand Typology. was launched with a similar philosophy, and its 3% Hyaluronic Acid + 2% B5 serum has some pretty positive reviews.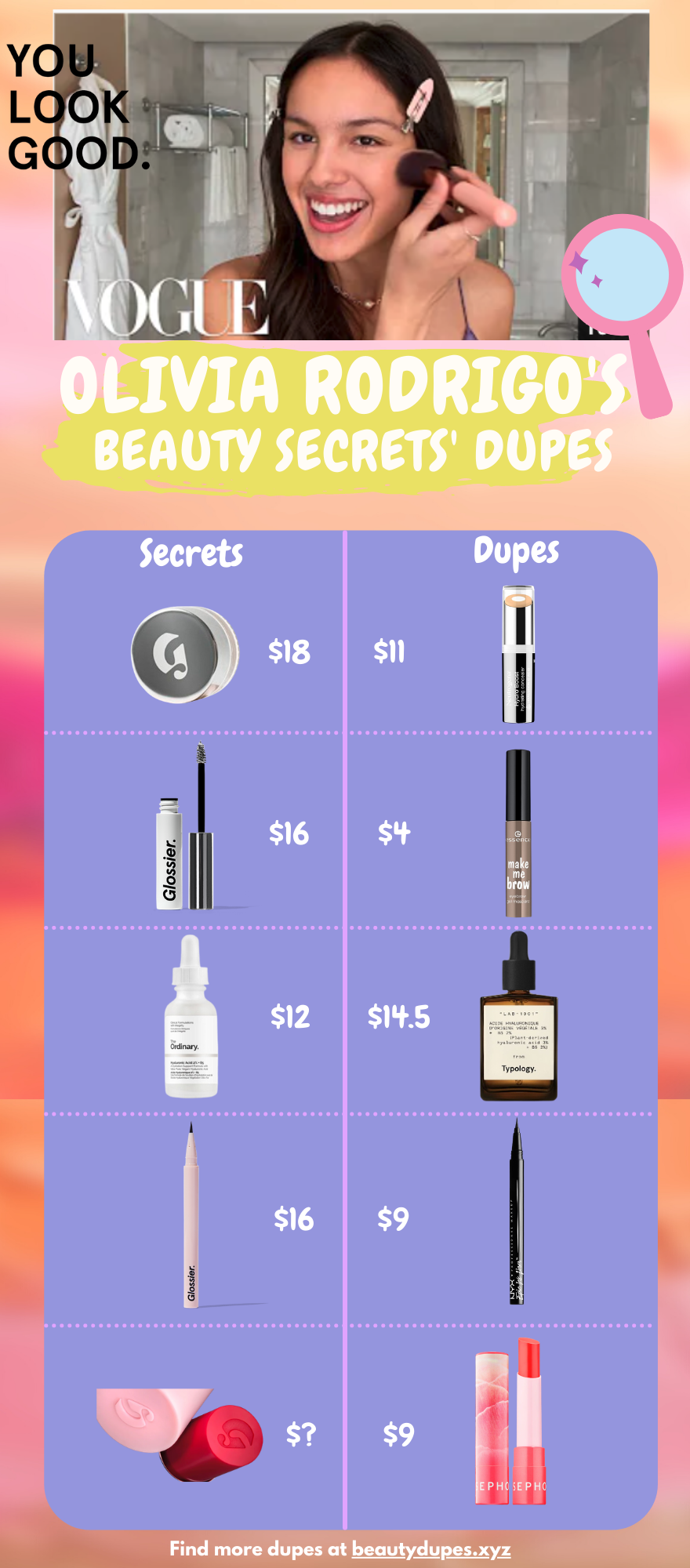 We hate to say this because we are big Glossier fans - but there is nothing too special about Glossier Pro Tip. There are so many good drug store eyeliners in the market that are long-lasting, easy to apply, and at fractions of the price, such as the NYX Epic Ink Vegan Waterproof Liquid Eyeliner.
Find more dupes of your favorite products at beautydupes.xyz.
Want more dupe alerts?
Subscribe
to have new alerts delivered to your inbox!