The Best Dupe of the NARS Creamy Concealer
Hey, y'all - reporting from another
r/makeupdupe
Reddit community voting session. A whopping 277 members voted to help you find the best dupe of the NARS radiant creamy concealer ($30). Come and join the community to share your insights next time!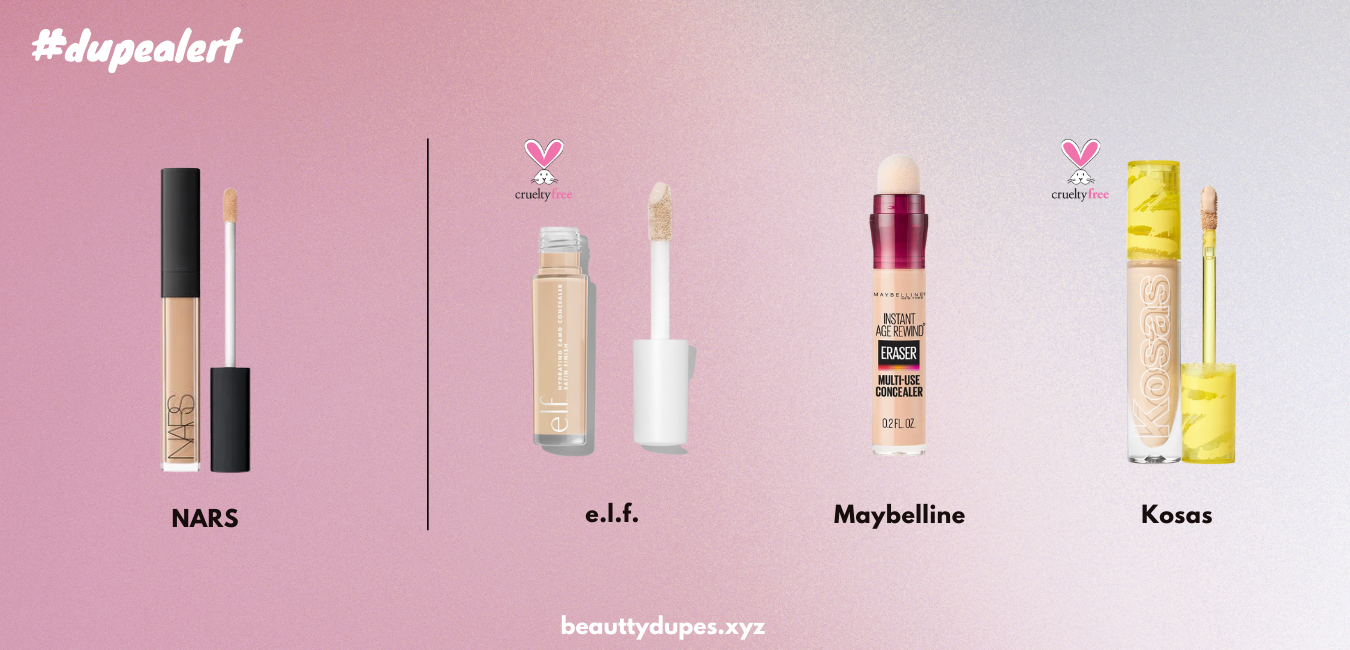 And the winner is…
e.l.f. Hydrating Camo Concealer
($6). Are we even surprised? Everyone was talking about the e.l.f. concealer when it came out. A bit more liquidy and even more hydrating than the NARS' one, this concealer has a crease-proof full coverage that works both under eyes and on pimples. A little goes a long way. With a price of $6, it's a steal.
The second-most-voted dupe is the
Maybelline Instant Age Rewind
($8) - an OG reliable under-eye concealer that got many of us through those sleepless college days. The sponge applicator is a blessing and a curse, it's an easy applicator but a germ collector at the same time.
The last dupe I want to squeeze in to recommend to you guys, even though it's not the 3rd most-voted dupe, is a personal favorite - the
Kosas Revealer Concealer
($28). This concealer is the most skin-like concealer (but with great coverage) I've ever tried. Both the NARS creamy concealer and e.l.f. camo concealer can sometimes cling to dry spots after a day's wear and make blemishes more noticeable. But the Kosas revealer concealer melts into the skin seamlessly and stays like that for a whole day. Highly recommend it if you want a versatile and long-lasting option.
Want more dupe alerts?
Subscribe
to have new alerts delivered to your inbox!