The $22 Dupe of Santal 33 - No, it's not Dossier.
To say ($289) is a cult favorite is an understatement, it's the favorite among the cult favorites. A quick google search will show you how popular it is - the sheer number of articles that feature this product and it only, and the number of celebrity endorsements regardless of their gender pronouns. It is this generation's Chanel No.5, those who love it, love it; those who hate it, hate it.
The wafts of the distinctive figgy, leathery sandalwood and cedar might be so familiar that it's triggering when you smell it cause it reminds you of your ex, it might also be that it reminds you of how much money you've spent but you simply cannot stop.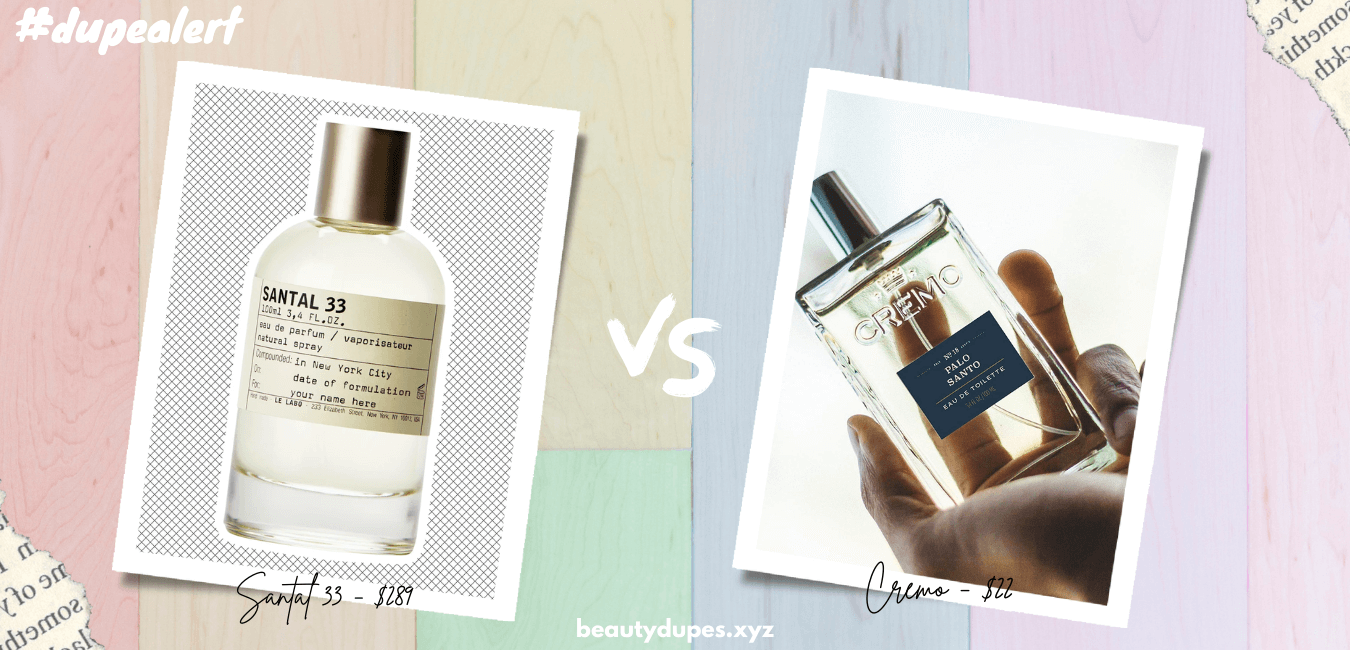 The dupe we found is a , a brand known for its grooming products. Cremo's palo santo scent is almost an exact replica of Santal 33, but a little brighter. With similar base notes to Santal 33 like cardamom, dry papyrus, and palo santo, its Palo Santo line is constantly sold out at Target as it's a tiny fraction of the price of Santal 33. These two scents are so similar that those who hate either one describe it as a dill pickle smell.
Want more dupe alerts?
Subscribe
to have new alerts delivered to your inbox!