The Best Dupe for the Drunk Elephant A-Passioni™ Retinol Cream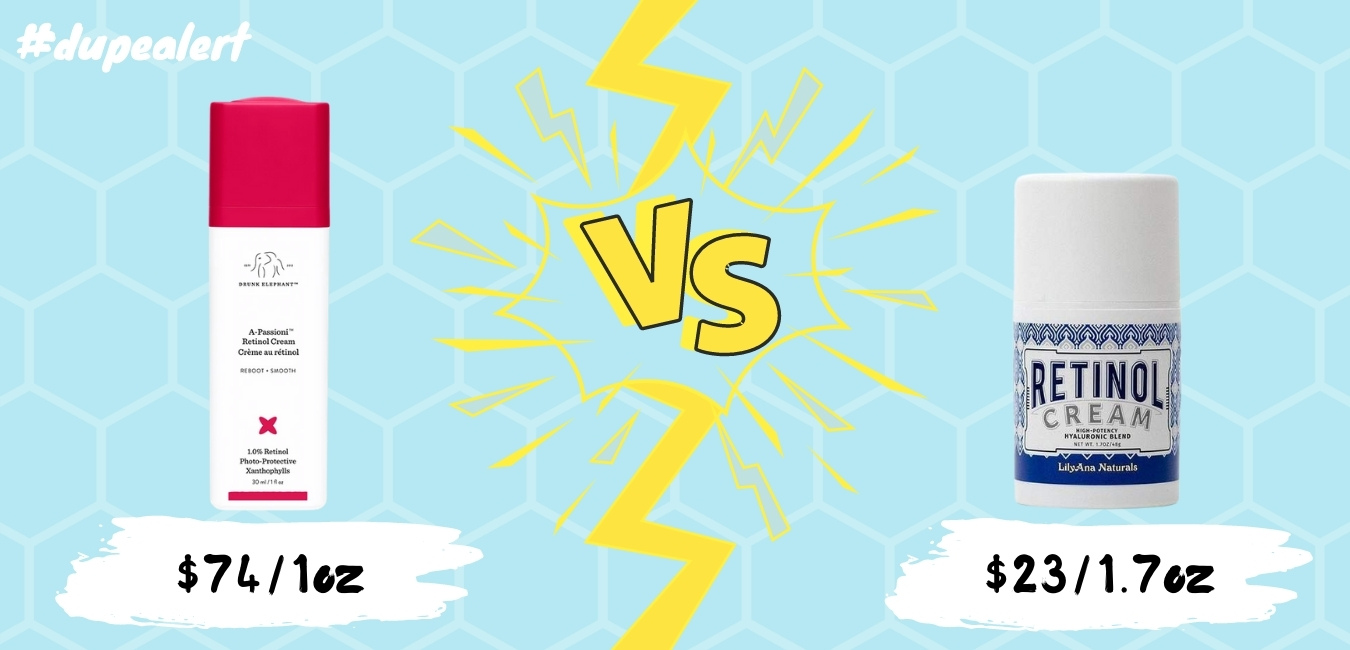 #Dupealert is a series highlighting our favorite beauty dupes. These are products comparable in results but differ in prices and other qualities. We are giving you all the info, but you should go for whatever suits your preferences.
If you ask a dermatologist what's the one thing everyone should have in their skincare routine, they would say three, sunscreen, vitamin c, and drum roll… retinol. It's the most popular and one of the most effective ingredients in anti-aging treatment. Because of its effectiveness, it can be harsh on the skin and is recommended to be introduced to your skincare regime gradually. Because of its line-reducing and firming properties, retinol products tend to have a higher price point as their target market tends to have more disposable income. Drunk Elephant's A-Passion Retinol Cream is such a potent product with a price label that makes you think twice before purchasing.
Because of all that, I was over the moon to see an inexpensive, cruelty-free, and more gentle retinol product. The LilyAna Naturals Retinol Cream blew up on the internet when customers and editors all raved about it after trying. It's formulated with soothing and hydrating ingredients like aloe and hyaluronic acid to counteract the irritation retinol can cause, something makes many people with sensitive skin stop using retinol. On top of everything else, it can also be used around the eyes, which speaks volumes of the gentleness of the product. Give it a try as your intro to retinol!
Drunk Elephant A-Passioni™ Retinol Cream
LilyAna Naturals Retinol Cream
Price
$74/1oz
$23/1.7oz
Three Words

Firming
Brightening
Anti-aging

Brightening
Hydrating
Anti-aging

Hero Ingredients
1.0% Retinol, Triple-Peptide Blend, Vitamin F.
Retinol, Aloe, Hyaluronic Acid, Vitamin E, Green Tea, Shea Butter, and Jojoba Oil.
Suitable Skin Types
All skin types
All skin types
Product Safety - EWG Score
None
2
Cruelty Free?
✅
✅
Alcohol Free?
✅
❌
Want more dupe alerts?
Subscribe
to have new alerts delivered to your inbox!