The Best Dupe for the Glossier Milky Jelly Cleanser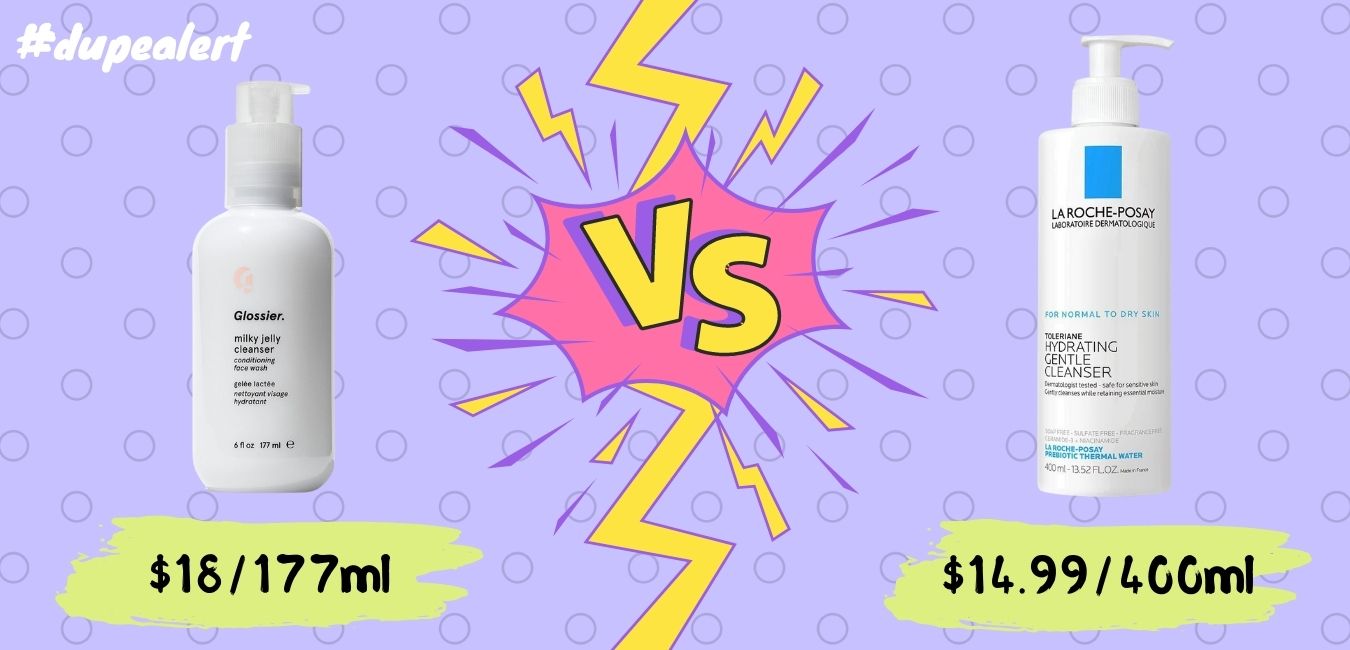 #Dupealert is a series highlighting our favorite beauty dupes. These are products comparable in results but differ in prices and other qualities. We are giving you all the info, but you should go for whatever suits your preferences.
In this inaugural post, we will start with the much-requested Glossier Milky Jelly Cleanser - one of Glossier's best-selling products. While the "pink-pouch" experience is not easily found elsewhere, we found the La Roche-Posay Hydrating Gentle Cleanser to give very similar results, have great ingredients like Ceramide-3 and Niacinamide, and is 3x cheaper! LRP is not cruelty-free though...You probably can tell I am a Libra.
Which one do you prefer? Tell us below!
Price
$18/177ml
$14.99/400ml
Three Words

Soothing
Purifying
Nourishing

Gentle
Hydrating
Remove Impurities

Hero Ingredients
Poloxamer Rose Water, Comfrey Root Extract, Aquaxyl, Pro-Vitamin B5.
Ceramide-3, Niacinamide, Glycerin, La Roche-Posay Prebiotic Thermal Water.
Suitable Skin Types
All skin types
Normal to dry
Product Safety - EWG Score
3
1
Cruelty Free?
✅
❌
Alcohol Free?
✅
✅
Want more dupe alerts?
Subscribe
to have new alerts delivered to your inbox!