The Best Dupe for the Lancôme Bi-Facil Eye Makeup Remover
Eye makeup removers are not the most exciting products, but they can certainly become disastrous easily. A sucky eye makeup remover can burn your eyes, leave residues, cause styes, and doesn't even remove all the makeup.
The Lancôme Bi-Facil Eye Makeup Remover
($32) is none of those things. It's a bestselling eye makeup remover that removes the most waterproof mascaras but is also really gentle on the eyes. The only down side is the bottle empties really fast as we use eye makeup remover almost every day (especially if you wear waterproof mascara like me); and that's $32 out of the pocket pretty quickly.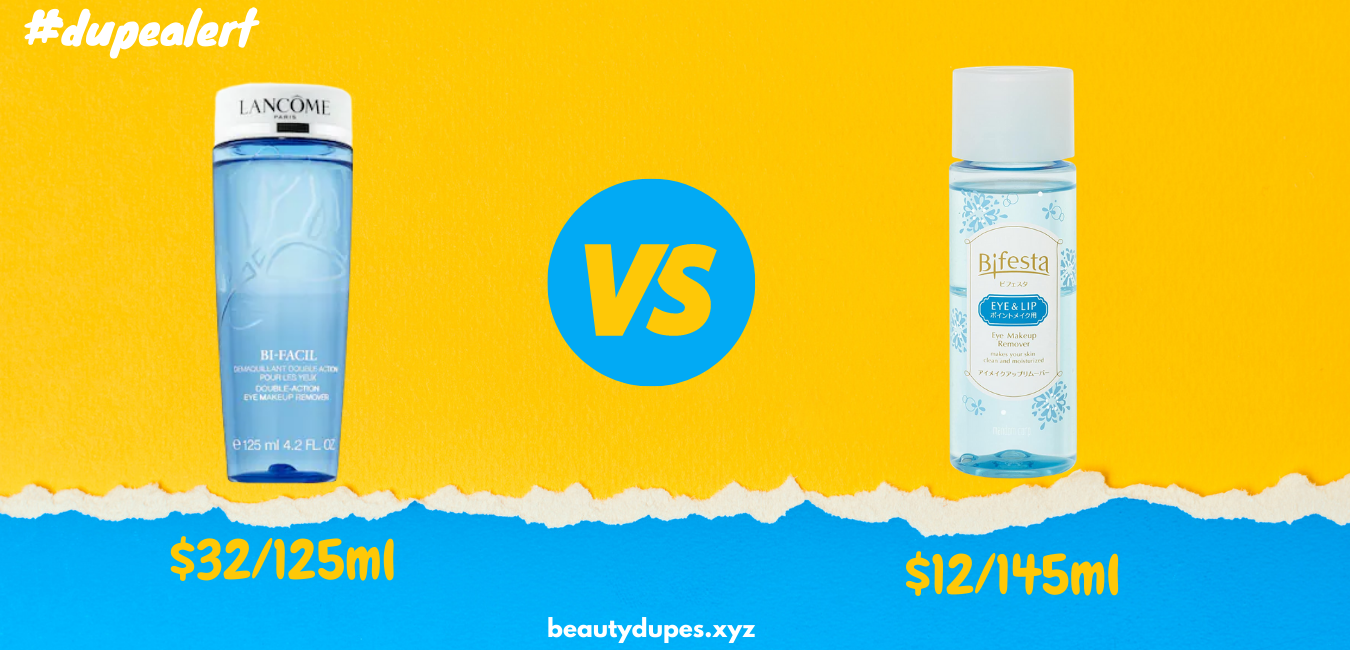 Bifesta Eye Makeup Remover
($12), a Japanese drug store product that is a cult favorite among waterproof mascara wearers, is a trusty dupe for the Lancôme Bi-Facil at a fraction of the price. Even better, it's less oily and foggy and removes waterproof eye makeups faster.
Shake the bottle, soak a cotton pad with it, press on your eyes for 15 secs, everything comes out. Their marketing material is not an exaggeration 👇
Want more dupe alerts?
Subscribe
to have new alerts delivered to your inbox!