The Best Dupe of BECCA Skin Perfector® Pressed Highlighter
BECCA is closing down in September 2021 😢. So us at the beautydupes are working hard to find dupes for everything BECCA cosmetics. Here's one for the iconic BECCA highlighter and set the brand apart from the crowd.
Even if you've never heard of BECCA Cosmetics, you must have heard of champaign pop. It's the most popular color out of the
BECCA pressed highlighters
($38), the product that made the brand known in the beauty world. Because this is the first highlighter that isn't glittery or chalky, which tends to accentuate pores; instead, it has this creamy formula that gives the perfect sheen that reflect and refract light.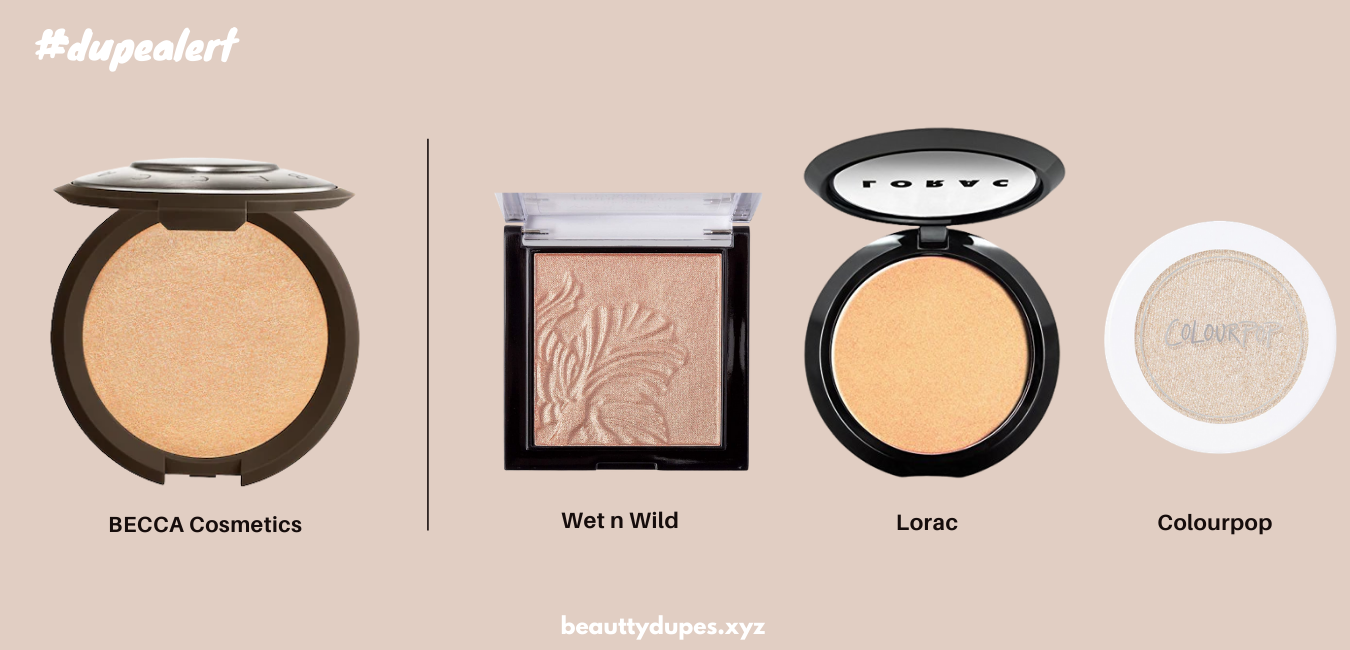 LORAC Light Source Illuminating Highlighter ($22) -
The LORAC highlighter is probably the closest dupe to BECCA's. The highlighter gives a subtle glow that won't highlight the pores or texture. But it is also buildable because of its soft and creamy texture.
ColourPop Super Shock Highlighter ($8)
- The ColourPop Super Shock Highlighter is the creamiest of all! The buttery texture is similar to mashed potato's like no other. You ca
n apply with fingers or brushes, the product simply melts into your skin and product the most gorgeous sheen. It has a couple of champaign shades that look very similar to BECCA's.
P.S. Its creamy texture make it susceptible to breaking - just mush it together with your fingers - it won't affect usage.
Wet n Wild Mega Glo Highlighting Powder ($5.99)
- Many said that this $5.99 highlighting powder is as good as high-end ones. It certainly gives a pearly bam to your cheek and comes in multiple colors to suit different skin tones.
Want more dupe alerts?
Subscribe
to have new alerts delivered to your inbox!