The Best Dupe for the Estee Lauder Advanced Night Repair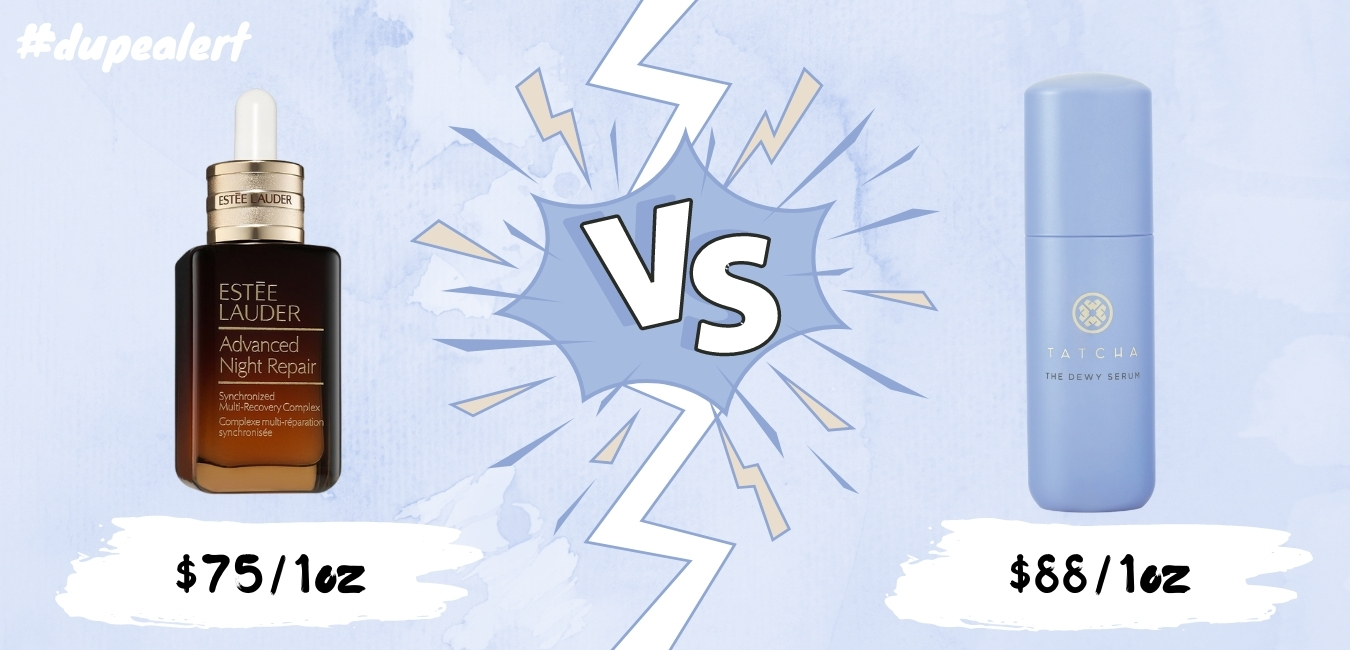 #Dupealert is a series highlighting our favorite beauty dupes. These are products comparable in results but differ in prices and other qualities. We are giving you all the info, but you should go for whatever suits your preferences.
The Tatcha Dewy Serum has only been launched for two months and we've already seen raving reviews. Annie Kreighbaum, the Glossier boy brow herself, praised this product to be one of her favorite products in her podcast Eyewitness Beauty (highly recommend this podcast btw). Our ears perked up when she added that it is the perfect dupe of her other favorite product, Estee Lauder Advanced Night Repair. After a close look at the ingredients of the two products, we can confirm that the Tatcha Dewy Serum is in fact a dupe of the Estee Lauder Advanced Night Repair,with even better ingredients like squalane and lactic acid.
Although I know the price point of Tatcha is a bit higher, it is cruelty free with better ingredients and cuter packaging, that is if it's within your budget.
Have you found any other great dupe of this classic product?
Estee Lauder Advanced Night Repair
Tatcha The Dewy Serum
Price
$75/1oz
$88/1oz
Three Words

Hydrating
Firming
Smoothing

Plumping
Smoothing
Hydrating

Hero Ingredients
Bifida Ferment Lysate,Hyaluronic Acid.
Lactic Acid in Hadasei-3™, Hyaluronic Acid, Squalane.
Suitable Skin Types
All skin types
All skin types
Product Safety - EWG Score
5
None
Cruelty Free?
❌
✅
Alcohol Free?
✅
✅
Want more dupe alerts?
Subscribe
to have new alerts delivered to your inbox!