The Best Dupe of Glow Recipe Watermelon Glow Niacinamide Dew Drops
#Dupealert
is a series highlighting our favorite beauty dupes at beautydupes.xyz. These are products comparable in results but differ in prices and other features. We are giving you all the info, but you should go for whatever suits your preferences.
Glow Recipe is one of the most-searched brands on beautydupes.xyz. It is known for its efficacious formula and adorable packaging, plus inspiring Asian women founders!
One of its most popular products is the ($34), a multi-tasker that can be used as a primer, a serum, or a highlighter. It's a love-it-or-hate-it product. Many love it for the juicy, illuminating finish it gives in addition to the skincare benefits from niacinamide, hyaluronic acid, and watermelon. While many others dislike it for its tacky texture, its lack of skincare efficacy, and just pure confusion partly due to its confusing positioning as a semi-makeup product.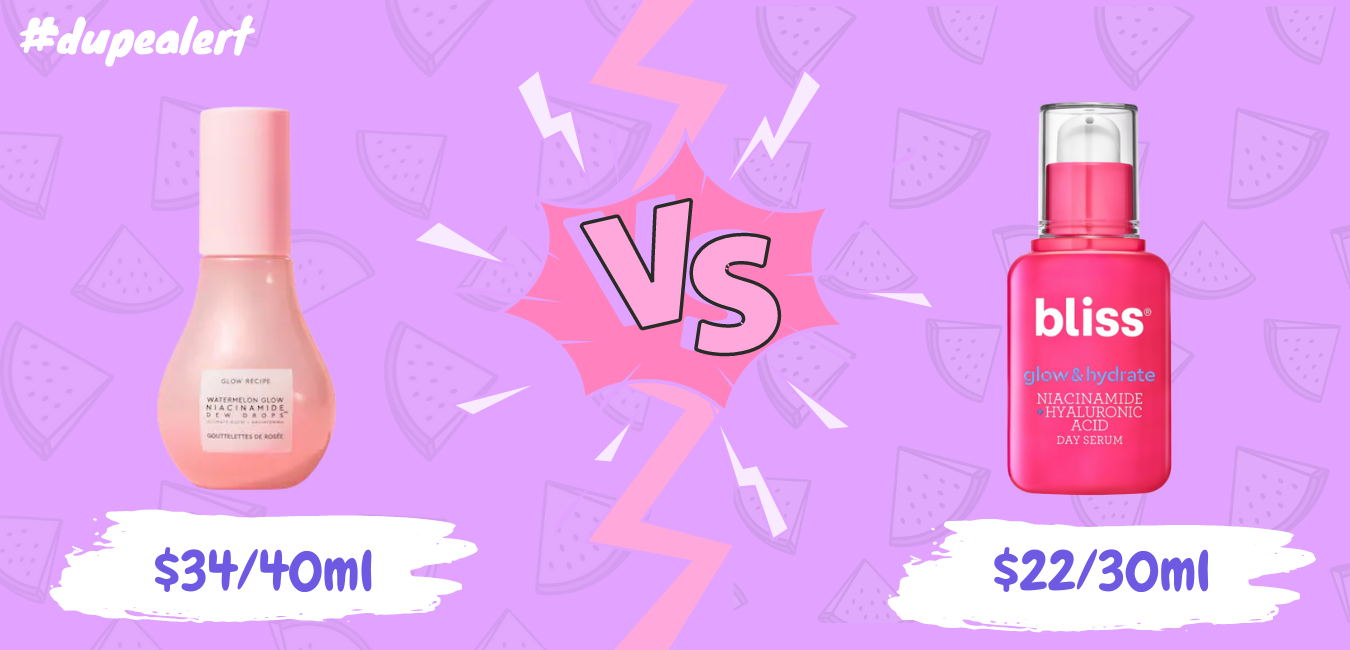 If you are looking for a pure skincare dupe of the dew drop, the ($22) is the one for you. It has the same hero ingredients like niacinamide (2nd ingredient on the list) and hyaluronic acid, as well as aloe leaf juice and vitamin E. But it's a more lightweight, more easily absorbable serum that plumps up the skin and gives an instant glow from within. Many have seen pore size reduced and skin more even-toned over time. Plus, it's slightly cheaper.
Want more dupe alerts?
Subscribe
to have new alerts delivered to your inbox!