The Fragrance-Free and More Affordable Dupe for the Glossier Invisible Shield
Glossier is a brand that is deceivingly expensive. The price points are below prestige at face value, but the amount of product you get is so small that it's in fact very expensive. The Sunscreen in SPF 35, which cost $28 for 30ml - $0.93 for 1 ml, is even more costly than Elta MD's sunscreen ($39/50ml) - $0.78 for 1ml.
The sunscreen formula itself, however, is quite elegant. It has a water-gel serum texture that disappears into the skin once applied, with no white cast, and no greasy residue. It feels lightweight and doesn't pill under makeup. Other than size, many complained about the scent and the sunscreen breaking them out.
We've seen people recommending SPF 46 ($24/50ml) as a more affordable dupe for the Glossier Invisible Shield, especially if you have acne-prone skin -  as all of Starface's products are formulated with acne-prone skin in mind. Similar to Invisible Shield, it has a transparent formula. The texture is velvety, which also smoothes and blurs, prepping skin for makeup. This sunscreen feels like a moisturizer, sunscreen, and primer in one. It also comes with a higher SPF with better, longer protection.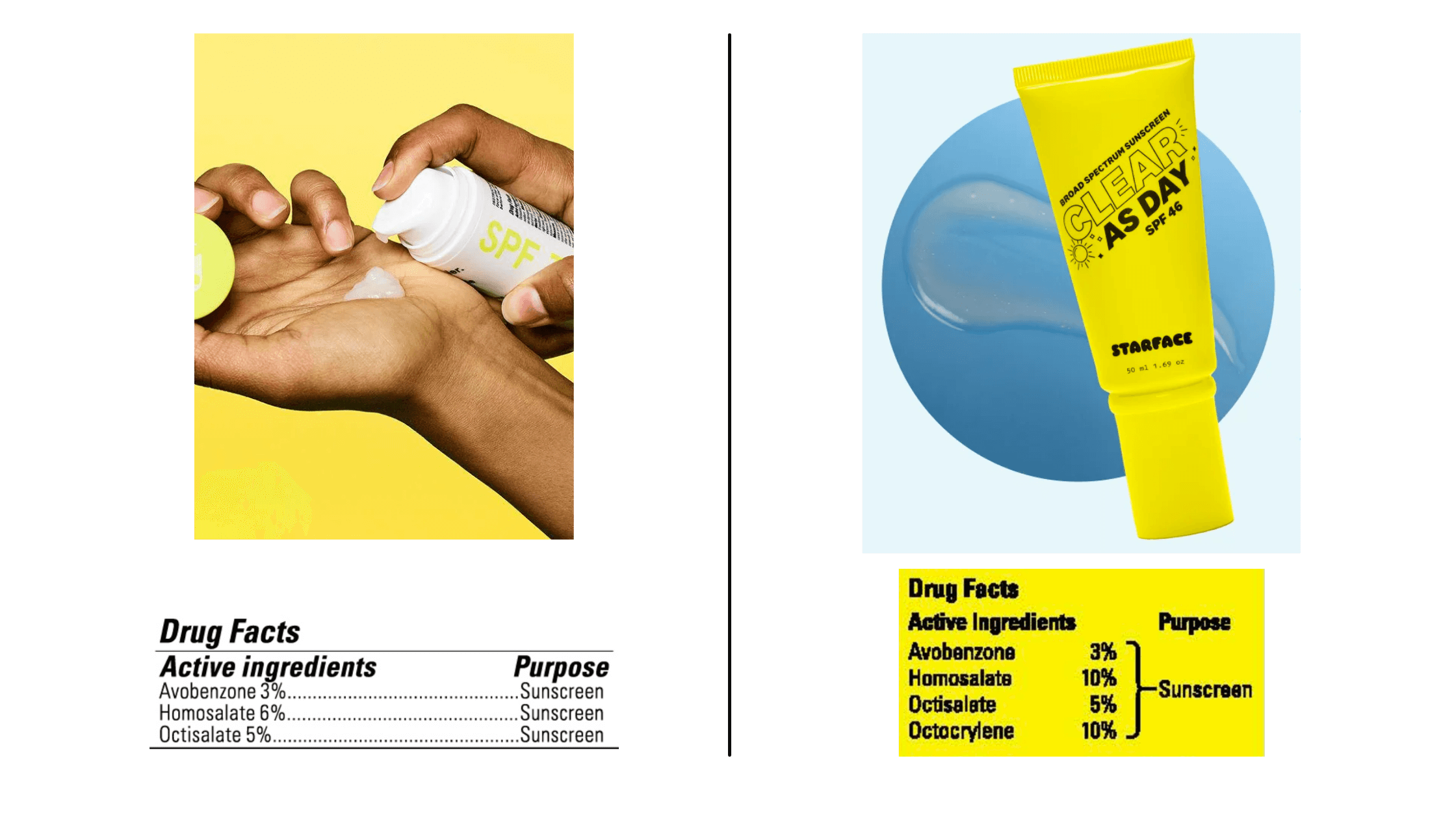 With a similarly velvety finish, the
Subscribe
to have new alerts delivered to your inbox!