The Best Dupe of the SkinCeuticals Triple Lipid Restore 2:4:2 Cream
A healthy lipid is the foundation of healthy skin. Many signs of skin sensitivity are actually signs of damaged lipids, like flakiness, itchiness, and redness.
Lipids are the skin's natural fats. The epidermal lipids are the outmost lipids composed of ceramides, free fatty acids, and cholesterol, which are the main ingredients in the
SkinCeuticals Triple Lipid Cream ($130/48ml
). The cream ingeniously uses the exact composites found in skin to refill lipids and nourish dry skin and improve skin elasticity, smoothness, and radiance. It is an anti-aging cream that received so much love not only for its effectiveness but for its rich yet fast-absorbing formula.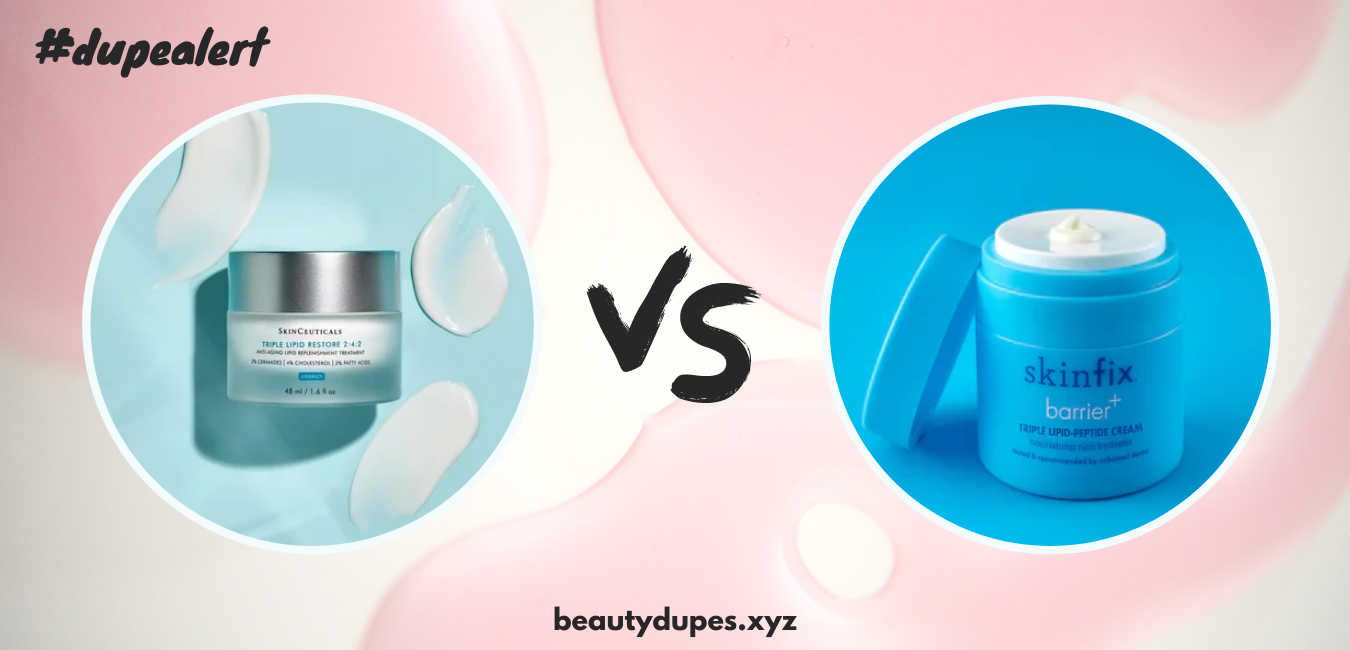 For a product that might be bought by many customers with sensitive skin, it is surprising that the product contains essential oil, that could lead to skin sensitivity and breakouts. If you are looking for a not only more affordable but 'cleaner' dupe, we recommend you to try the
Skinfix Barrier+ Triple Lipid-Peptide Face Cream ($50/50ml)
.
At only a fraction of the price, this cream also contains the triple-lipid complex for lipid repair. Not surprising coming from a brand that targets sensitive skin, the Skinfix face cream doesn't contain any essential oil but instead uses ingredients like peptide and seaweed hyaluronate blend to nourish the skin. The airless push-pump jar also protects the cream from bacteria. All in all, the
Skinfix Barrier+ Triple Lipid-Peptide Face Cream
is a modern and improved version of the SkinCeuticals Triple Lipid Cream that won't break your bank!
Subscribe
to have new alerts delivered to your inbox!