The More Affordable Dupe for the Yves Saint Laurent Vinyl Cream Lip Stain
It's a known fact in the dupe community that brands under the same parent company share their formulas and are usually dupes of each other. The difference in price is because of differences in marketing spending or packaging.
YSL Beauty is a brand that has many classic best-selling products, the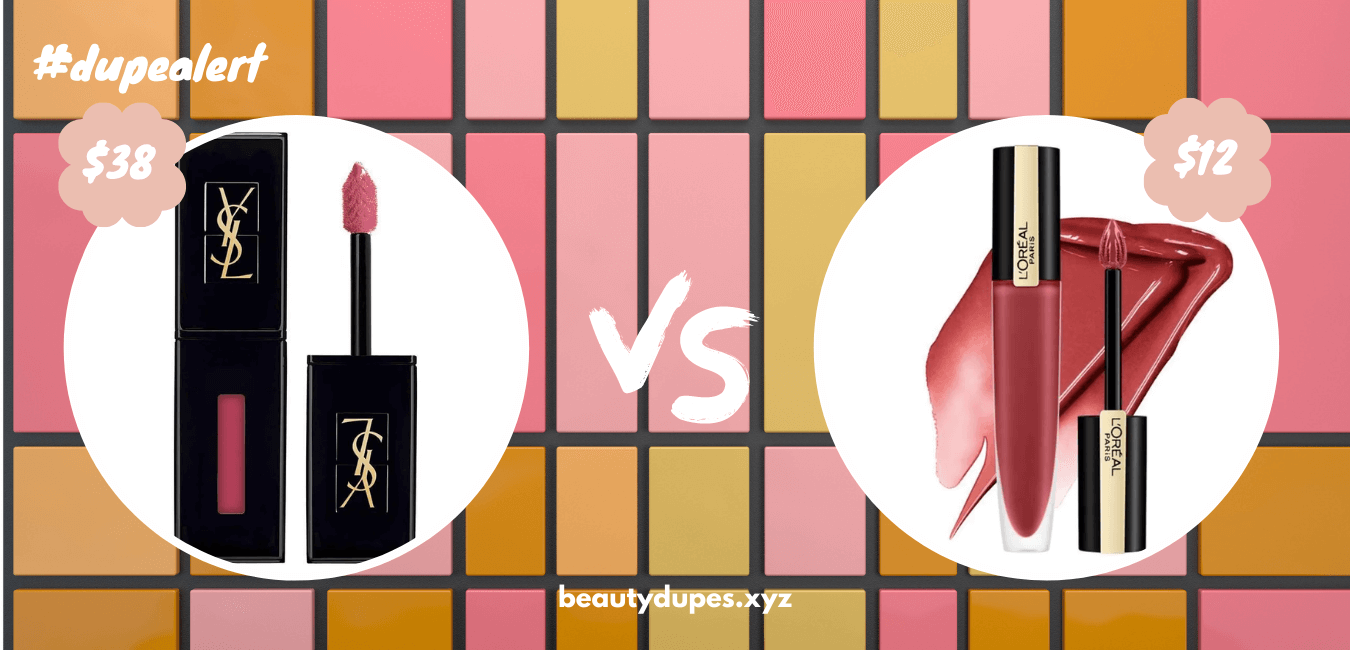 Luckily for us, YSL beauty is a brand that falls under the L'Oreal company umbrella, and L'Oreal created a very similar product  -  the
You really cannot tell a big difference between the two other than YSL's chic brand logo. With this dupe, for the price of one YSL, you can get 3 shades.
Want more dupe alerts?
Subscribe
to have new alerts delivered to your inbox!