The Best Dupes of the Fenty Beauty Gloss Bomb in Lemon Lava
After matte lips take over the beauty world for a decade, the juicy tubes lip gloss trend officially returns. We love a moist lip (when not wearing a mask of course)!
Leading the trend is RiRi's Fenty Beauty. The ($24) officially ended the era of sticky glosses, which is why it was and still is one of the best-selling products from the brand. It leaves your lips hydrated and comfortable while making them look juicy and plumped (thanks to the reflective shimmery particles). The product has many colors but when Fenty recently launched the golden shimmery color, lemon lava (great name), my dupe alert antenna pops up, because so many other similar options in the market now.
If you are a fan of Glossier, and you are looking for a gloss that lasts a bit longer than Fenty's, the ($14) could be a good choice for you. The gloss also has a clear base with gorgeous gold shimmers. The jojoba oil and vitamin E in it keep the lips soft and moisturized. The only difference is that it is a bit sticky, which could contribute to the 'gloss-lock technology that keeps the gloss 'stick' to the lips, and make the shine stays put longer than most other glosses, even after you eat something.
And if you are looking for a sensitive-skin-friendly and more hydrating gloss, you would love the ($14). I personally have this one in my stash and loves how it has, to borrow words from the brand, the shine of a gloss and the comfort of a balm (no stickiness). The gloss has a combination of 5 different oils to treat and moisturize the lip. It's a great option to wear around the house as a lip treatment and reapply throughout the day. A little bit of gold glam on the lips never hurts!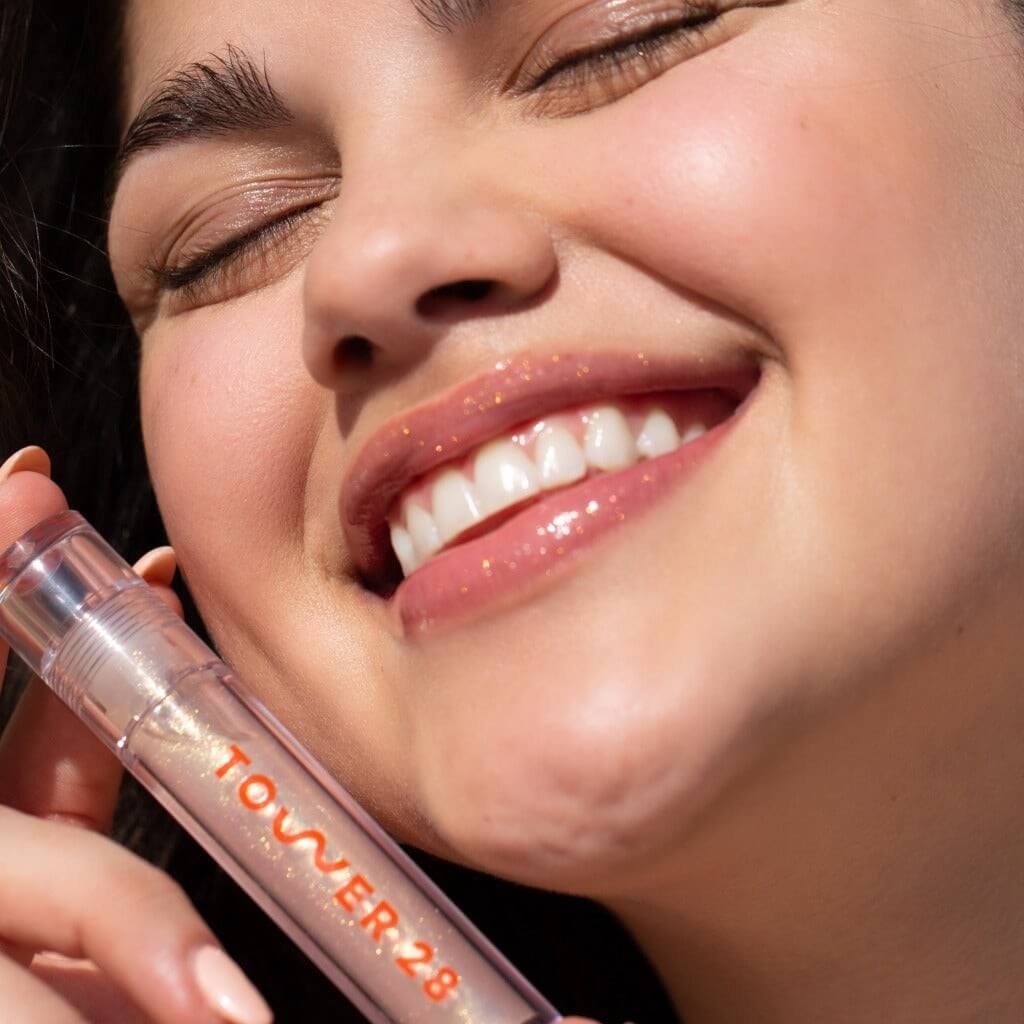 Subscribe
to have new alerts delivered to your inbox!