The More Affordable Dupes for the Milk Hydro Grip Primer
The moral dilemma of recommending dupes is asking people to buy from a brand ripping off another brand's original formula. So I try not to recommend brands that blatantly copy other brands, and always check if the products were launched around the same time, that is if they are suspiciously similar.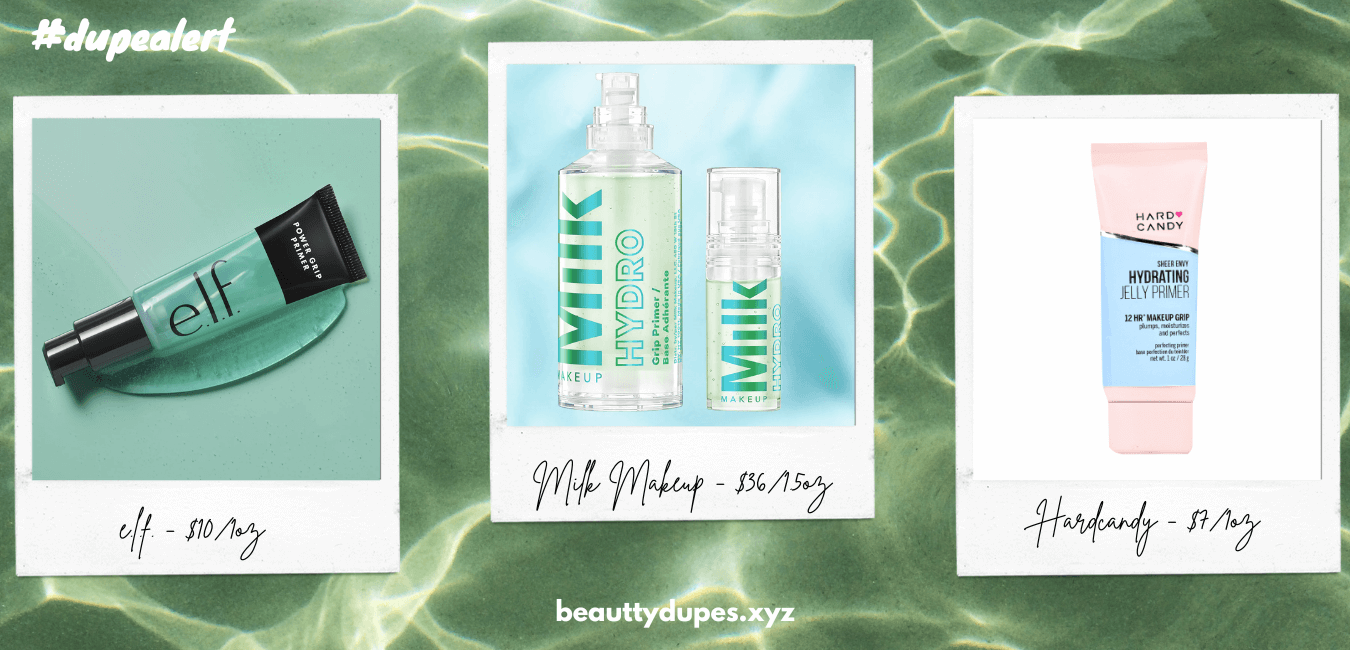 The first dupe we recommend for the ($36/1.5oz) is the ($10/1oz). Even though it is launched recently, the more hydrating version of this (also a close dupe) was launched around the same time as the Milk Hydro Grip. The concept is to create a tacky base so the makeup 'stick' to your face and stay put for a long time. Both have hyaluronic-acid infused gel formula that hydrate your skin while gripping onto your makeup. The trick of not getting cakey or streaky is to wait for 30–60 seconds before applying on top of the primer. This Ulta customer's review sums up how we view these two options.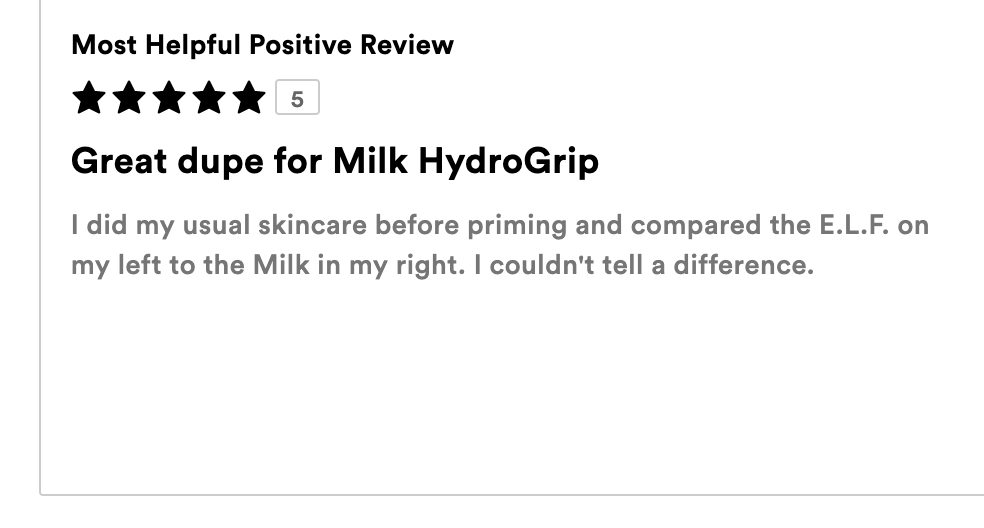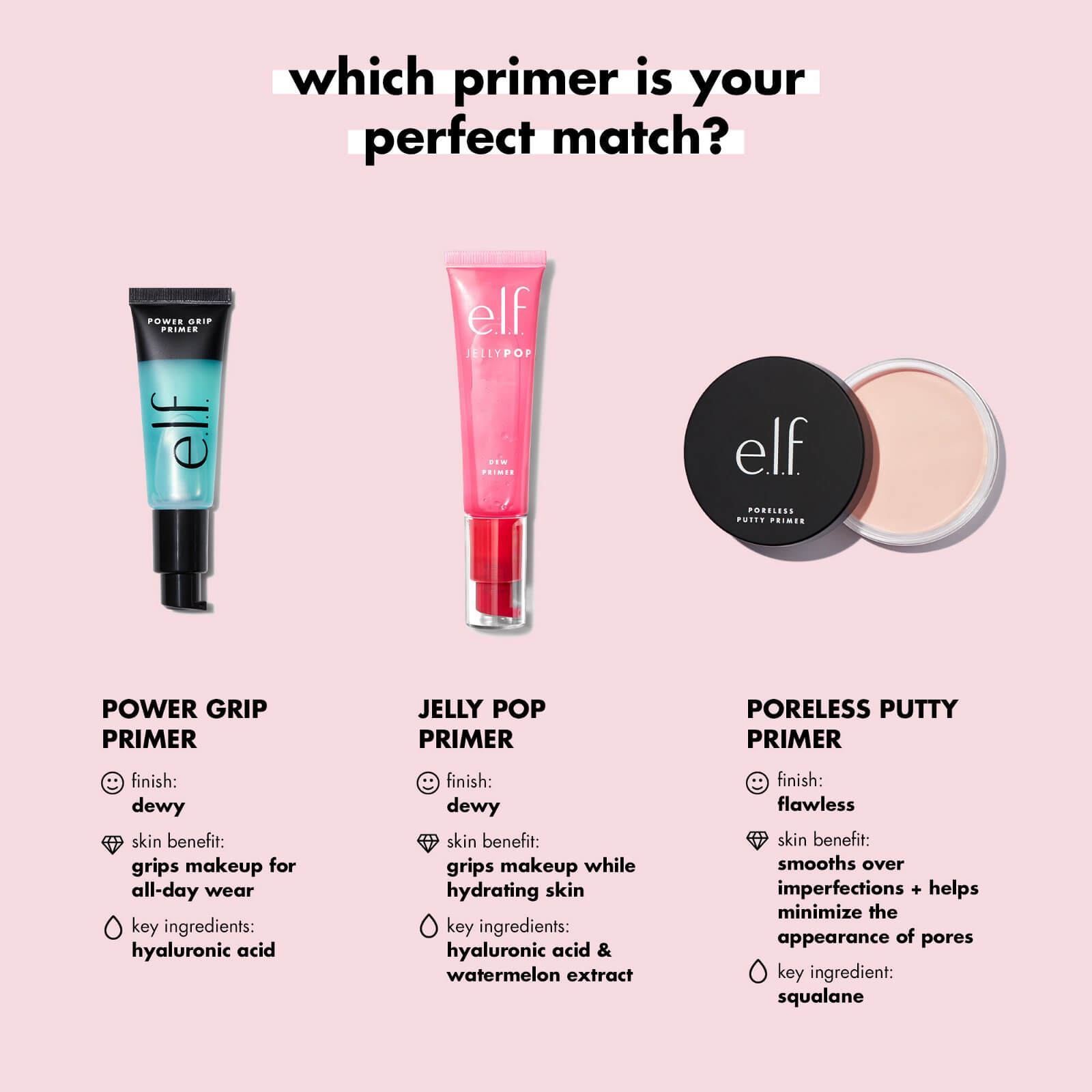 The second dupe we found is an Allure 2022 award winner in the steal category, it's the ($7/1oz). This affordable primer was definitely created with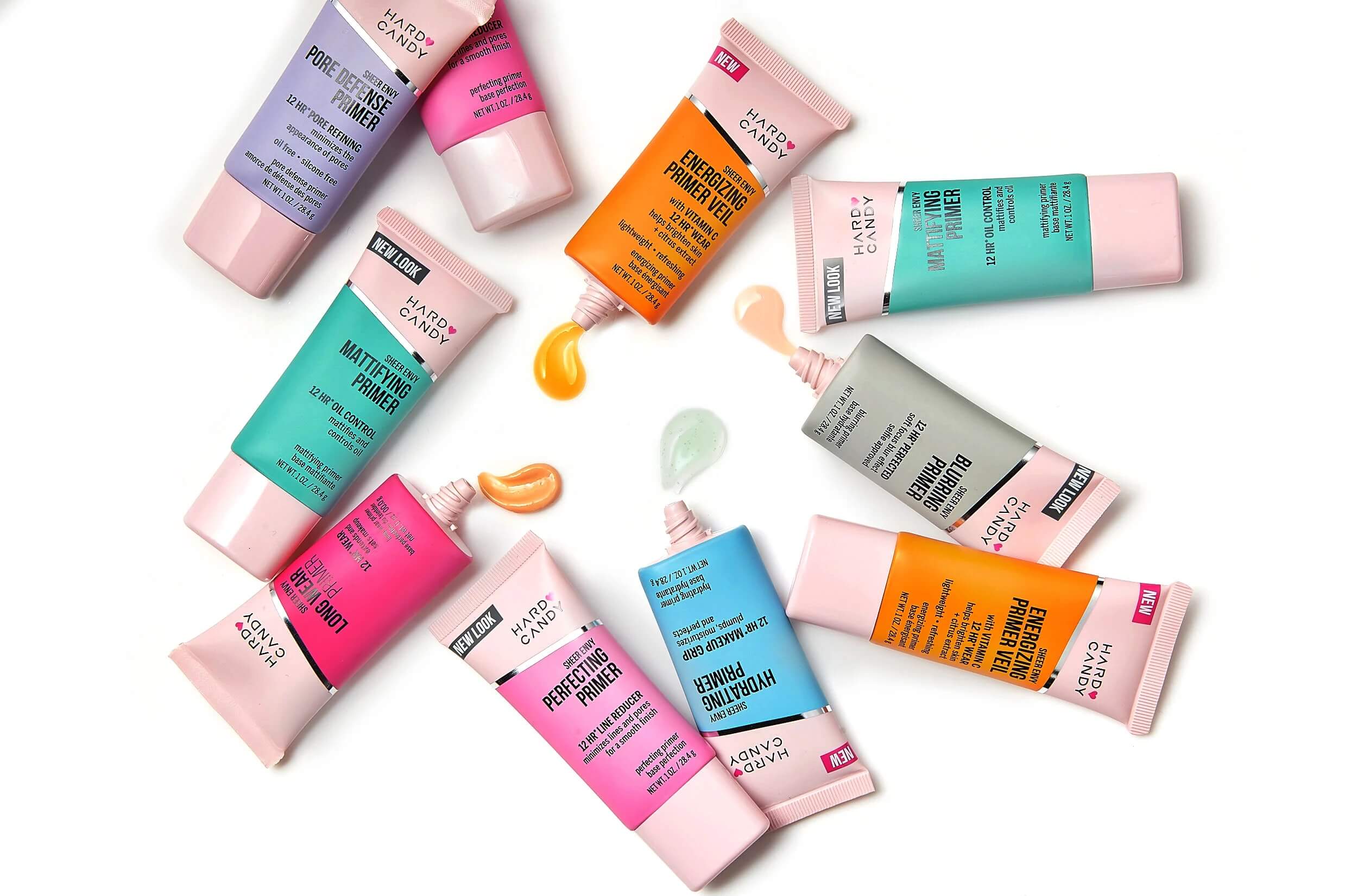 Want more dupe alerts?
Subscribe
to have new alerts delivered to your inbox!