The More Affordable and More Gentle Dupe for the La Roche-Posay Hyalu B5 Hyaluronic Acid Serum
Many drugstore brands are not as affordable as you think, especially when. compared with others. La-Roche Posay is one such brand, its hyaluronic acid serum costs $32 for 30ml (1oz), and a very similar option from
We found and tried this dupe through Liah Yoo, Youtuber and founder of Krave Beauty. She was showing some of her favorite beauty products under $25, and specifically mentioned the COSRX serum as a dupe for the La Roche-Posay Hyalu B5 serum. Given Liah has tried and done research on so many products, we have to give it a try!
Cosrx is a Korean beauty brand known for its snail serums (if you know, you know). This ($25) is another cult favorite with a simple-yet-grand ingredient list. Similar to La Roche-Posay, it's formulated with two kinds of HAs, Sodium Hyaluronate and Hyaluronic Acid, HAs with a high molecular weight that acts as surface hydrator; and Hydrolyzed Hyaluronic Acid, HA with a lower molecular weight that hydrates the skin a bit deeper and helps to strengthen the skin barrier. This serum also has Panthenol (Vitamin B5) to help moisturize the skin.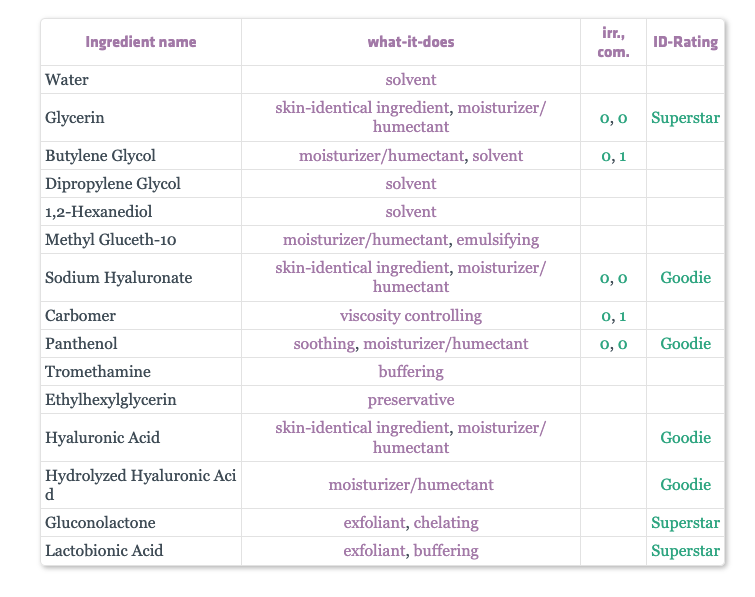 For those with sensitive skin, instead of the AHA used in La Roche-Posay's, Cosrx uses PHA (Gluconolactone & Lactobionic Acid) which has the same benefit as AHA without the irritation. The textures of the two serums are also very similar, they appear to be thick but get absorbed quickly and leave no sticky residue.
Other than the more affordable price tag, is formulated without alcohol and fragrance found in La Roche Posay's, another plus for those with sensitive and acne-prone skin.
Want more dupe alerts?
Subscribe
to have new alerts delivered to your inbox!
---
Other Dupe Alerts You May Like