The More Affordable but Equally Luxurious Dupe for the Dior Lip Glow
There are lip balms that you slather on at night in the dark and carelessly put into your side drawer, the ones you don't show people for they are not particularly aesthetically pleasing to look at. ($38), on the other hand, is a going-out lip balm. The one you would 'proudly' take out of your handbag, put it on without a mirror but with cavalier because it's just so easy. It is balmy but not too melty, lightly tinted but not too much, plus a refreshing minty scent, everything is just about right with the Dior Lip Glow.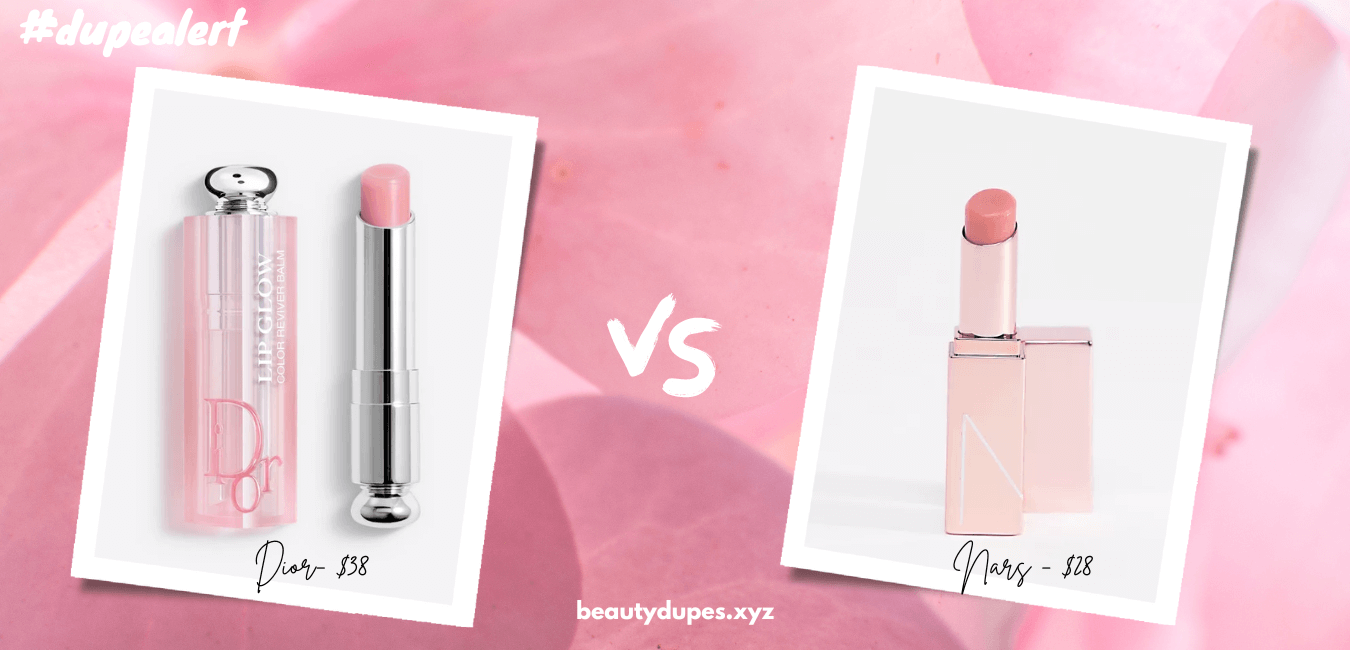 At an inflated price of $38 (it was $34), It is overpriced for the amount you get, you can go through a tube really fast; believe me, I've gone through the phase. Many others are in the same boat looking for a more affordable option.
We found a dupe from a luxury brand which is agreed but many Redditors, and you can immediately get $10 knocks off the price. It is the ($28). It comes in a lighter and slimmer metal packaging that is even easier to fit into any mini bag or pocket, and may we say, much chicer than Dior's plastic packaging. The formula is lightweight but deeply hydrating. Like the Dior Lip Glow, It gives a sheer wash of color and a muted shine, basically a lip tint and balm in one that leaves your lips looking natural but better.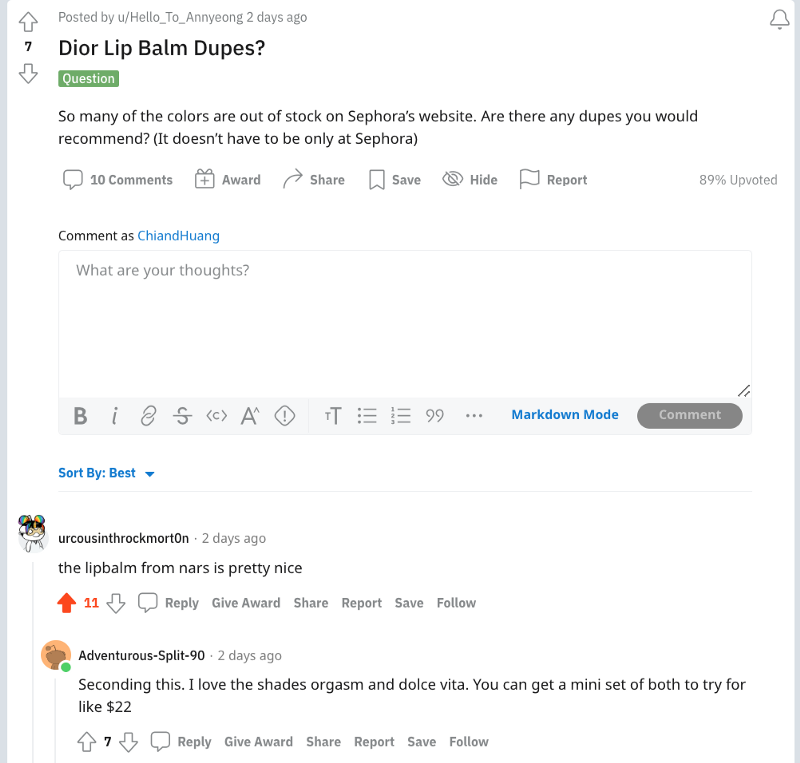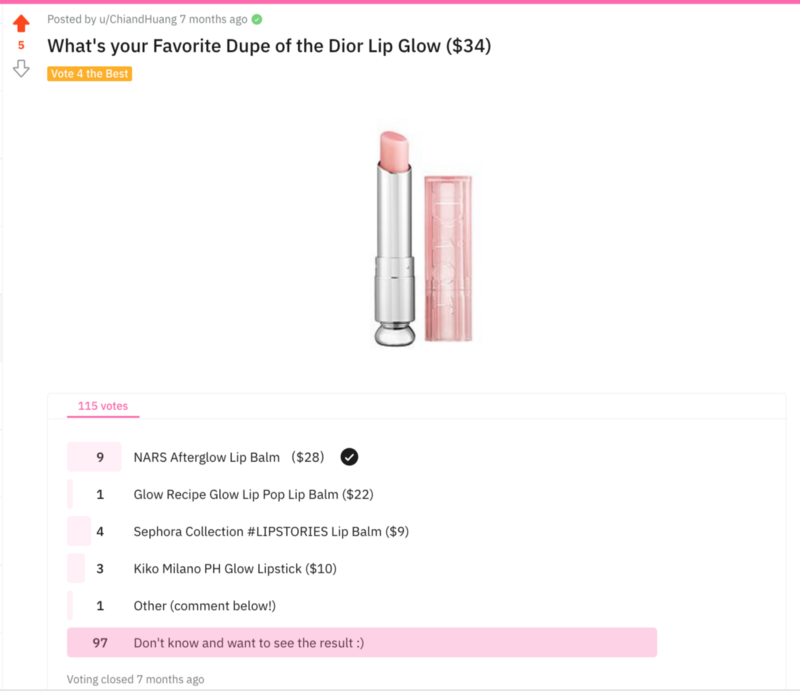 It's so good that you would probably want one in your handbag, one on your desk, and one wherever else you are. The Nars afterglow comes in 7 colors, you can try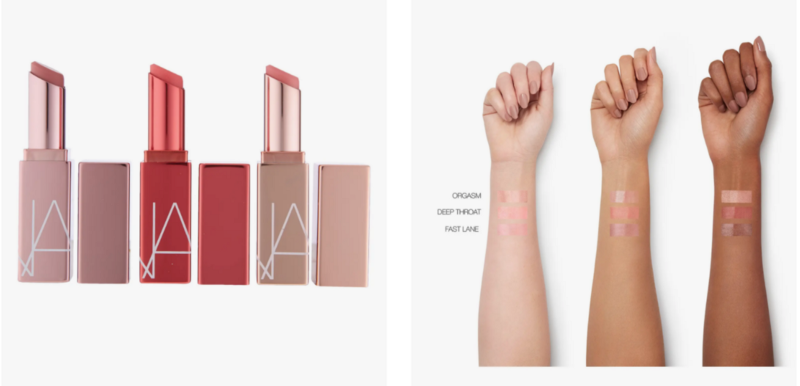 Want more dupe alerts?
Subscribe
to have new alerts delivered to your inbox!