The Best Dupe for the Chanel Water-Fresh Tint
Some products appear to be groundbreaking, seem can deliver so much, but ends up lacking, the
Chanel Water-Fresh Tint
($65)
is one of those products. The idea of the product is this lightweight and hydrating skin tint that creates a natural radiant finish with light to medium coverage, which is the dreamy base product. The reality of the Chanel Water-Fresh Tint though is it adds a little bit of everything, a little bit of glow, a little bit of hydration, and a little bit of coverage. You also need a lot of products to achieve those. Plus, water doesn't hydrate your skin upon application, 75% water, the acclaimed product differentiation doesn't mean anything…For $65, we expect more.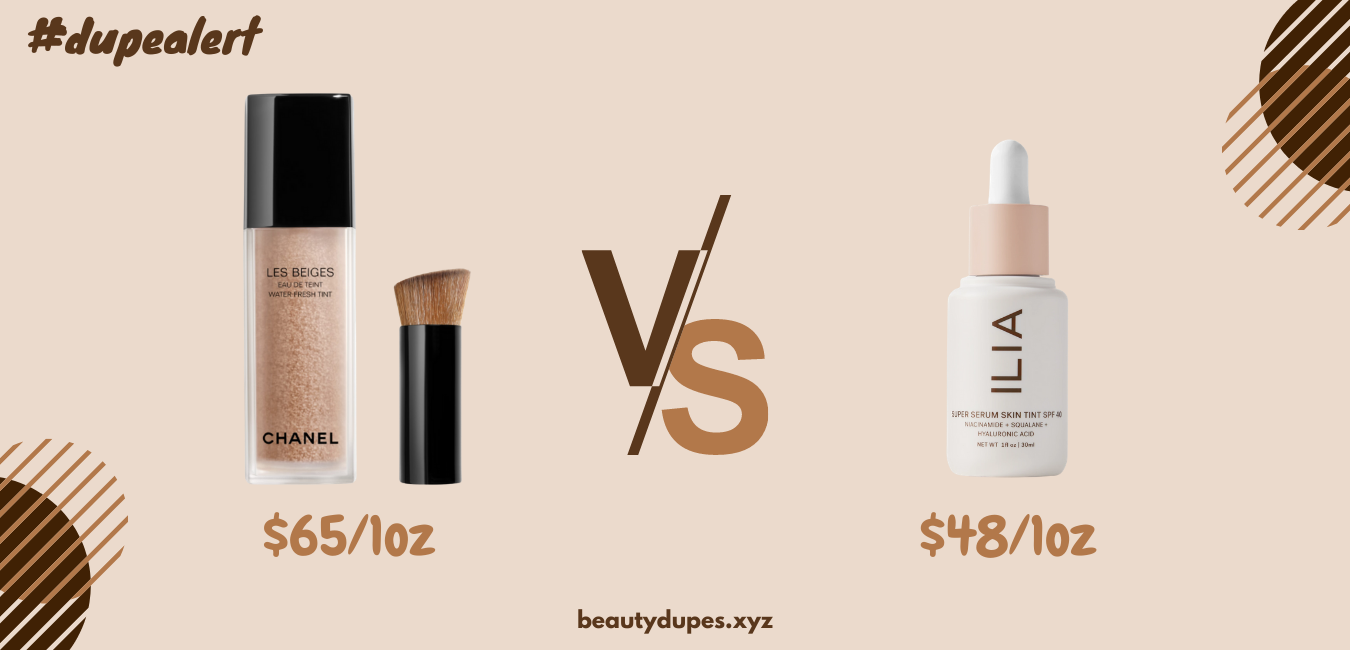 If you want a product that truly delivers that promise, we recommend the
ILIA Super Serum Skin Tint SPF 40 ($48)
Foundation. It's a hybrid of skincare, skin tint, and SPF. It's formulated with ingredients like squalane and hyaluronic acid that plumps up the skin. The coverage is light (not as light as Chanel's) but buildable. The SPF 40 with non-nano zinc oxide provides an extra layer of protection. The best thing about it is it doesn't stay tacky on the skin like a lot of hydrating skin tint, but will dry down and settle on the skin after 30–60 seconds.
A word of caution: some people hate the smell as it's fragrance-free (nothing to cover up the ingredients' scent).
Want more dupe alerts?
Subscribe
to have new alerts delivered to your inbox!