The Best Dupe for the Dr. Jart+ Cicapair™ Tiger Grass Sleepair Intensive Mask
Centella Asiatica, a.k.a. Cica, a.k.a. tiger grass, is one of the most popular ingredients in skincare right now. It is well-known for its healing abilities, some say that tigers roll around in the plant to soothe their wounds, hence the name 'tiger grass'. Those with dry and sensitive skin swear by this ingredient for improving hydration and repairing skin barriers. Paula, the founder of Paula's Choice, says while many natural ingredients are big on talk, but small on results, research supports many of the claims around Centella Asiatica.
The ingredient has been used in skincare products for a long time, especially in K-beauty. But Dr. Jart popularized it in the US through its Tiger Grass line, which received glowing reviews for soothing dry, sensitive skin. The
Cicapair™ Tiger Grass Sleepair Intensive Mask
($39) is one of the products. However, looking through the ingredient list, we found the Centella extract to be at the very bottom of the ingredient list (indicates very low %), and the main ingredients are actually Glycerin and Niacinamide. This is another classic case when brands put a low concentration of popular ingredients into a product to market it more easily.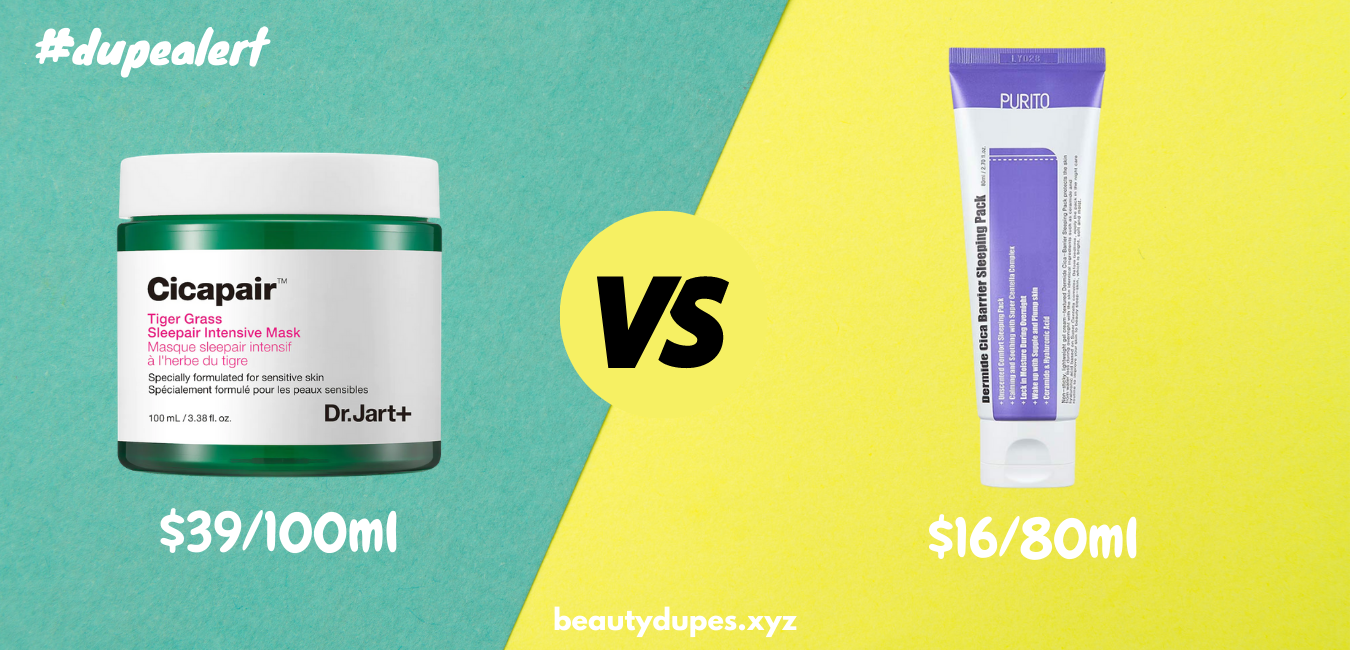 If you are looking for a moisturizing product with a higher concentration of Centella, we recommend you try the
PURITO Dermide Cica Barrier Sleeping Pack
($16), another K-beauty product with Centella Asiatica Extract as the 2nd ingredient, and other soothing ingredients like squalane and ceramide. It's a lightweight moisturizer that gets absorbed quickly and can be layered as a mask. Similar to other products from the brand, it's a cult favorite among beauty lovers!
Want more dupe alerts?
Subscribe
to have new alerts delivered to your inbox!