The Best Dupe for the SkinCeuticals C E Ferulic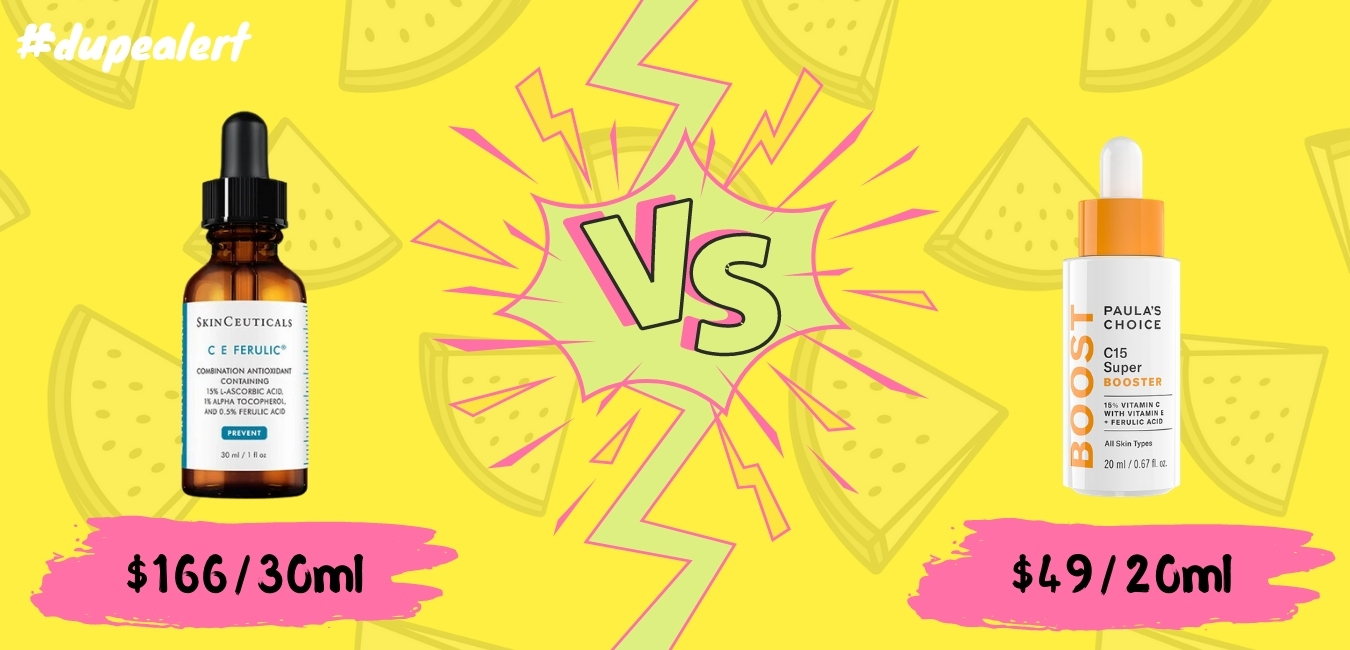 #Dupealert is a series highlighting our favorite beauty dupes. These are products comparable in results but differ in prices and other qualities. We are giving you all the info, but you should go for whatever suits your preferences.
Before they do that, we spotted another cult-favorite product that is a perfect dupe of the C E Ferulic,
perfect
lightly here, because these two products have almost the exact same hero ingredients, Vitamin C, Vitamin E, and ferulic acid. The price? Paula's Choice is only ⅓ of SkinCeuticals', plus it's cruelty-free. We think Paula's choice should be your choice as well;)
Final PSA, don't forget to put on sunscreen after you put on Vitamin C serum in the morning.
Price
$166/30ml
$49/20ml
Three Words

Anti-aging
Firming
Brightening

Brightening
Smoothing
Firming

Hero Ingredients
15% pure vitamin C (L-ascorbic acid), vitamin E, and ferulic acid.
15% stabilized vitamin C (L-ascorbic acid), vitamin E, ferulic acid, hyaluronic acid.
Suitable Skin Types
Dry, Normal, Combination
All skin types
Product Safety - EWG Score
2
None
Cruelty Free?
❌
✅
Alcohol Free?
✅
✅
Want more dupe alerts?
Subscribe
to have new alerts delivered to your inbox!