The Best Dupe for the Lamer Crème de la Mer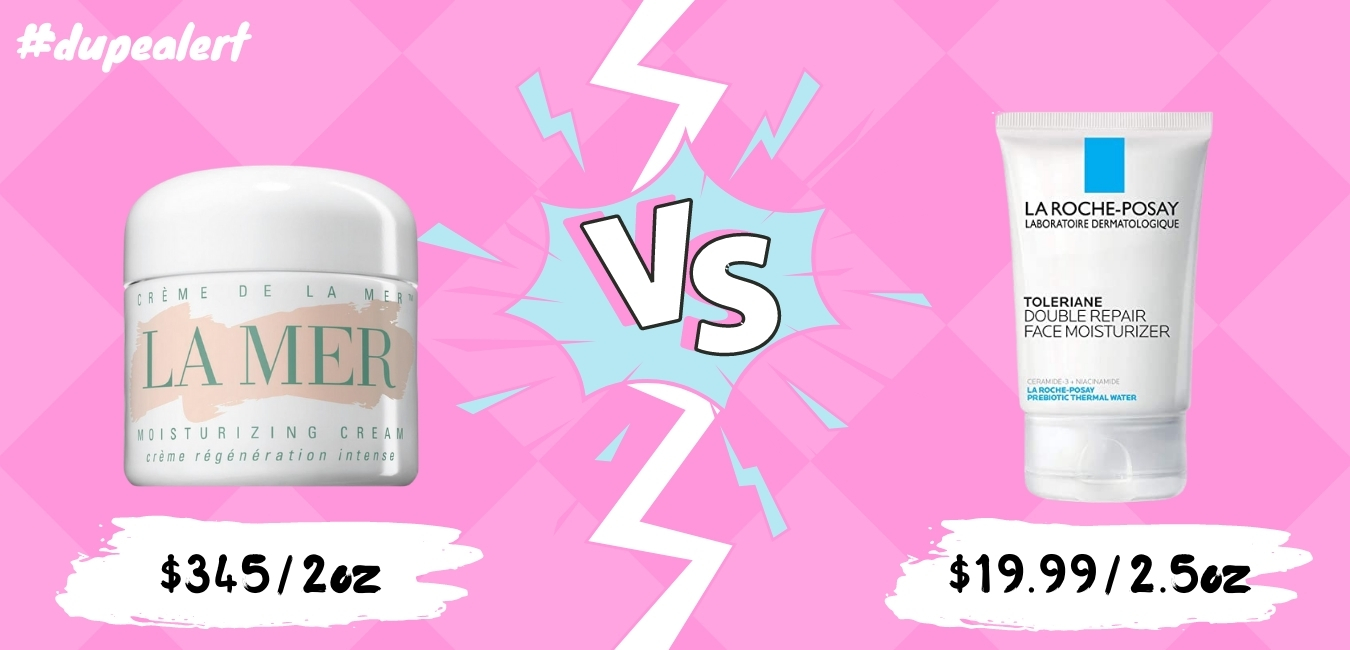 #Dupealert is a series highlighting our favorite beauty dupes. These are products comparable in results but differ in prices and other qualities. We are giving you all the info, but you should go for whatever suits your preferences.
If you read through its ingredient list, you will see what ultimately makes the La Mer moisturizer special and expensive is its sea kelp ingredient that heals and soothes your skin; and what actually moisturizes your skin are cheap ingredients like mineral oil, petrolatum and glycerin. So if you just want a moisturizer, don't spend $345 on this 2oz jar. The La Roche-Posay Toleriane Double Repair Face Moisturizer can achieve pretty much the same results for $20, just with a different set of less-fancy but less pore-clogging ingredients.
And if you worry about the lack of potency, you can always compliment it with a serum. Just don't waste your good-earned money on this, unless you have a lot to spend of course. You be you ;)
La Mer Crème de la Mer Moisturizer
La Roche-Posay Toleriane Double Repair Face Moisturizer
Price
$345/2oz
$19.99/2.5oz
Three Words

Soothing
Moisturizing
Smoothing

Replenishing
Repairing
Soothing

Hero Ingredients
Algae (Seaweed) Extract,Mineral Oil, Petrolatum, Glycerin.
Ceramide-3, Niacinamide, Glycerin, La Roche-Posay Prebiotic Thermal Water.
Suitable Skin Types
Dry skin
All skin types, sensitive skin
Product Safety - EWG Score
5
2
Cruelty Free?
❌
❌
Alcohol Free?
❌
✅
Want more dupe alerts?
Subscribe
to have new alerts delivered to your inbox!
---
Other Dupe Alerts You May Like