The More Affordable Dupe for the Guerlain Meteorites Compact
Even if you've never owned one, you must have drooled over the ($62) for THAT PACKAGING. The brand certainly knows and evolves the packaging throughout the years. With delicate carvings and heavy solid sleek metal packaging, you feel you got your money's worth.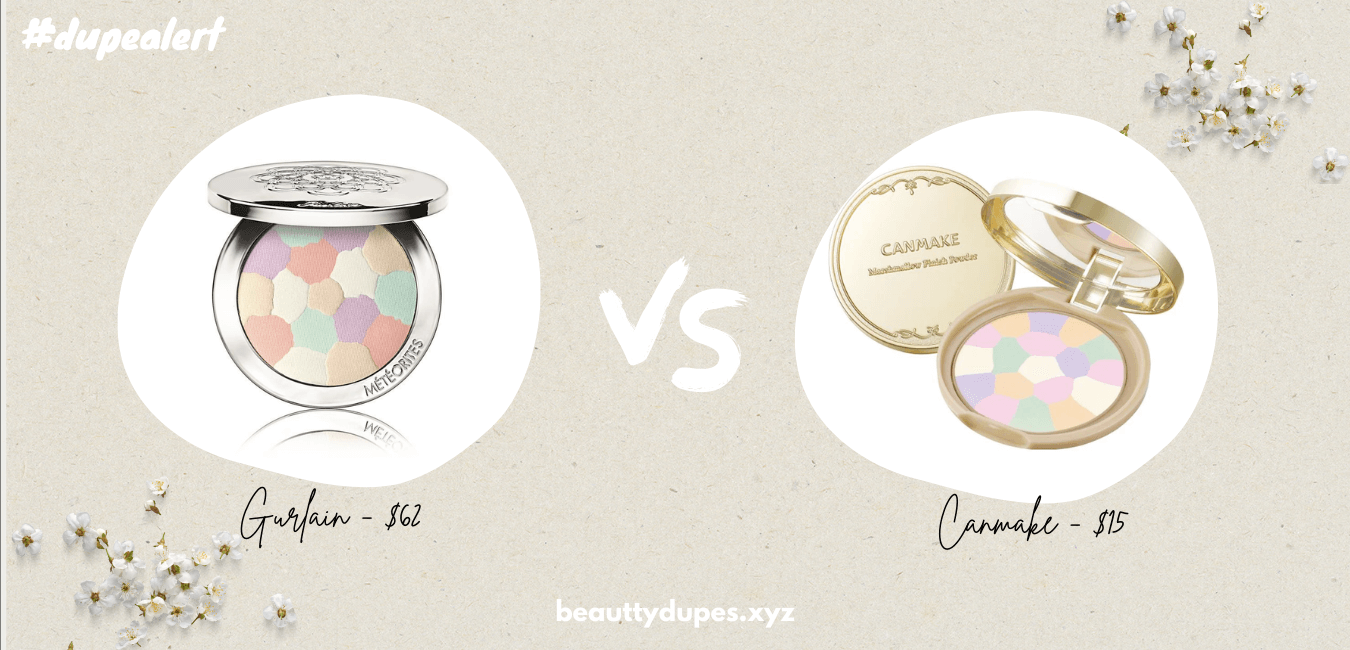 The powder itself is heavenly as well, its multicolor mix gives your complexion an instant brightening effect and soft blurred finish, the scent is intoxicating. This is a product that is so precious that you love the product more than the wearing of it.
On my trip to New York City, I found a pretty close but very affordable dupe from a trusty Japanese drugstore brand that we've recommended here a couple of times, the ($15). It's in a compact form with a soft puff where you can easily take it on the go. The packaging is in plastic but looks luxe with a good mirror. The powder is less glittery than the Guerlain's but still helps to correct uneven color to leave your complexion looking brighter for hours; again, the multi-color powder helps to balance the redness and dullness of your skin.
What it does better is the blurring and oil-control effect, and without drying out the skin. I tested out it during berry picking on a hot sunny day, and my skin looked the same as when I left the house a couple of hours later.
Admittedly, from a Japanese brand, what it is lacking is the color range. So this is not going to work well for you if you have dark skin tones.
Want more dupe alerts?
Subscribe
to have new alerts delivered to your inbox!