The More Affordable Fragrance-free Dupe of the belif True Cream Aqua Bomb
It is quite surprising to us that one of the most searched products on beauty dupes is the ($38) - we didn't know it was that popular. For those with oily skin though, this is a holy grail product. Per its name, the cream is like a tub of water for your skin with a watery lightweight gel texture. It gets absorbed by the skin fast without leaving any oily residues. The finish might be slightly sticky at first but it disappears. As great as it is, compared to other similar brands, it's not the most affordable ($38) for 1.68oz of face cream. We have a more affordable fragrance-free dupe for you!
You must have seen the Neutrogena Hydro Boost line somewhere as it has some of the best-selling 'hydration' products. It has a bunch of different products, but the best one from the line in our opinion is the ($18). Similar to the belif aqua bomb, it has a gel matrix formula that 'bursts into' hydration upon application, meaning it's lightweight but can still hydrate the skin without greasiness. Ingredient-wise, the glycerin in it is a humectant that attracts water from the air and the hyaluronic acid delivers water to the deeper surface layer of the skin to retain the water, which makes the cream incredibly effective.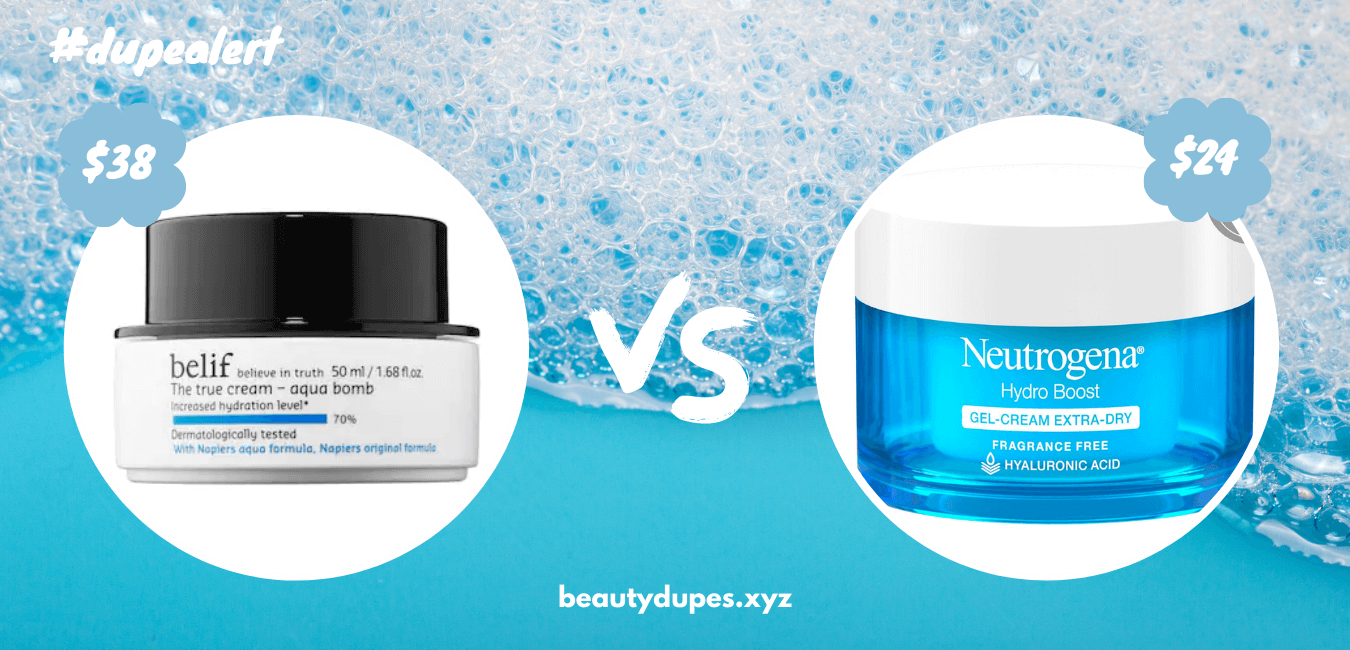 The other great thing about this cream is it's fragrance-free, so if you are sensitive to fragrance, this is a better choice than the belif aqua bomb, yet rest assured you can get equally hydrated, healthy, and radiant skin.
Subscribe
to have new alerts delivered to your inbox!