High-end Makeup Dupes #1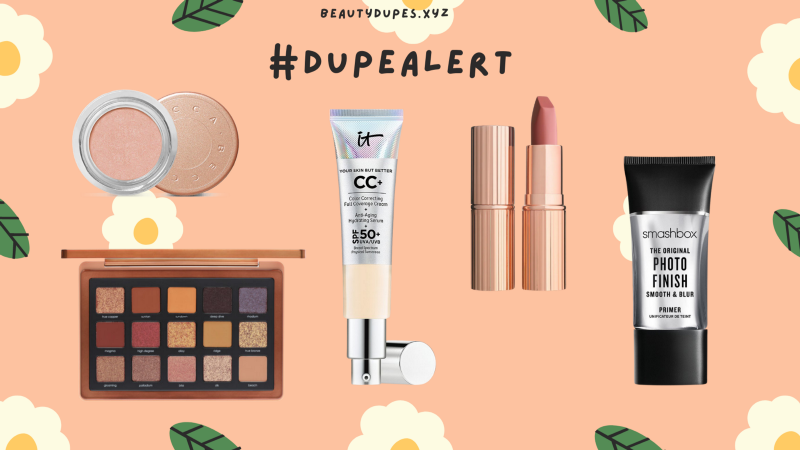 This one is no longer a secret. A quick search and you will see pretty much everyone agrees that the
e.l.f Camo CC Cream
($14) is the best dupe of the IT Cosmetics CC Cream ($40). Both have similar coverages, SPF, and skincare ingredients. e.l.f.'s however is 1/3 of the price and a much wider color range. As a die-hard fan of the IT Cosmetics CC Cream, I have to say I've converted.
If you don't know yet, BECCA is closing down in September 2021 😢 . So us at the beautydupes.xyz are working hard to find dupes for everything BECCA cosmetics. One of the most loved products from Becca is the
under-eye brightening corrector
($32) to conceal those dark under-eye circles that pretty much all of us have. Luckily, a very similar product we found is the
Tarte CC undereye corrector
($25), both products are hydrating, brightening, and have ingredients that help to treat dark circles.
Charlotte Tilbury
($26) also has a similar undereye color corrector with more coverage and color ranges for any kind of skin tones and hyperpigmentations.
Natasha Denona Bronze Palette Dupe
For eyeshadow palettes dupe, I have to say the dupe often lacks in texture and packaging, although the price difference is astonishing as well.
Natasha Denona is infamous for its price but also famous for its quality and color combo. So I was super excited to find a very similar dupe to its Bronze Palette ($65) in terms of color scheme, the Morphe Madison Beer Channel Surfing ($22) if you look at the swatch comparison.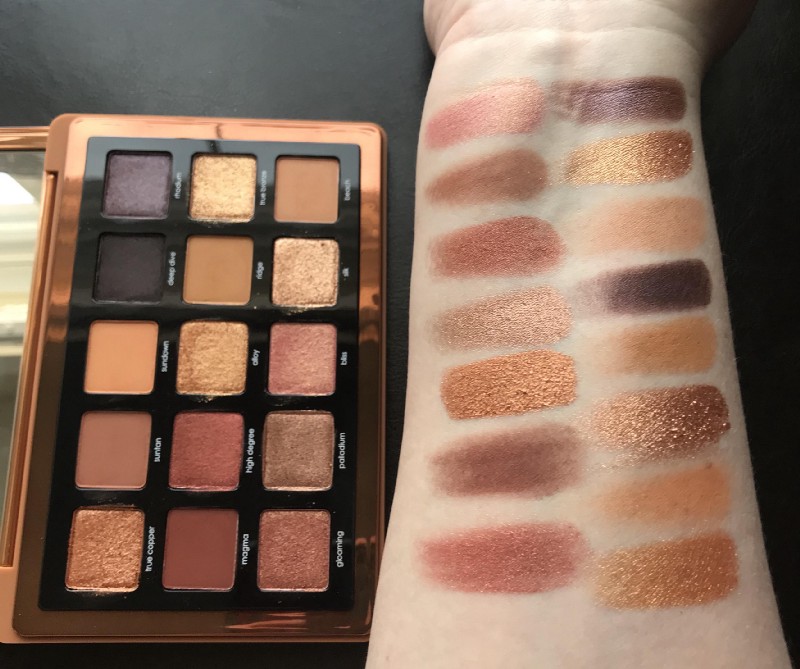 The Smashbox Photo Finish primer ($37) has good reviews. It smooths out the skin and helps the foundation goes on better. However, many complained that it could do a better job filling out pores, expectations certainly are higher for this $37 primer.
There are many drug stores dupes for this kind of product. Two of the best blurring and pore-minimizing dupes we found are
e.l.f Poreless Putty Primer
($8) and
NYX Pore Filler
($14), the former one even has skincare ingredient like squalene in it.
When CT pillow talk ($34) came out, it broke the internet. Because it's the perfect nude color that doesn't make you look sickly. The market is efficient, of course, other brands followed suit. So if you want more affordable options,
Huda Beauty Liquid Matte in Bombshell
($20) and
NYX Matte Lipstick - Euro Trash
($6) are both close dupes of pillow talk colorwise.
Want more dupe alerts?
Subscribe
to have new alerts delivered to your inbox!
---
Other Dupe Alerts You May Like