The Better Dupe of the Summer Fridays' Jet Lag Mask
Summer Fridays' jet lag mask was created at a time when consumers are not as vigilant as today. If such a mask were to get launched today, consumers will be sure to ask, what exactly is the 'jet lag' mask, what ingredients are in there to make it $48?
I was one of the first to try this mask when it launched around 2017 and found it good but not as good as it was hyped-up to be. The texture is beautifully smooth. It's hydrating but only for a while. To research for its post, I look through its ingredient list, and not surprisingly, what's in it are basic ingredients like glycerin, hyaluronic acid, and niacinamide. It's a pretty good hydrating mask, but certainly not good enough to be called a jet lag mask.
To be a true jet lag mask, the mask not only needs to replenish skin's hydration but should also sooth sensitivity and redness from traveling, to nourish stressed-out skin. The jet lag mask that lives up to the hype is the ($32/50ml). It's formulated with the same ingredients such as glycerin, niacinamide, but also has oatmeal, centella, ceramides added to nourish, calm skin, and repair your skin barrier. It's so gentle that it's suitable for sensitive and eczema-prone skin. Because the mask has a whipped, like butter texture, a little goes a long way. And you can immediately feel skin replenished and brightened after 20 mins, the effect also lasts. Some use it as an overnight mask/moisturizer.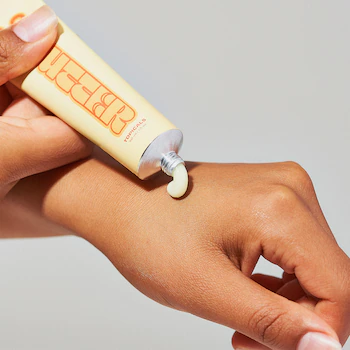 Subscribe
to have new alerts delivered to your inbox!