The Equally Nourishing yet More Affordable Dupe for the Tatcha Silk Sunscreen
When Liah Yoo, the founder of Krave Beauty, compared Tatcha and Undefined Beauty mineral sunscreen side by side on her face, I was immediately sold. They look like dupes.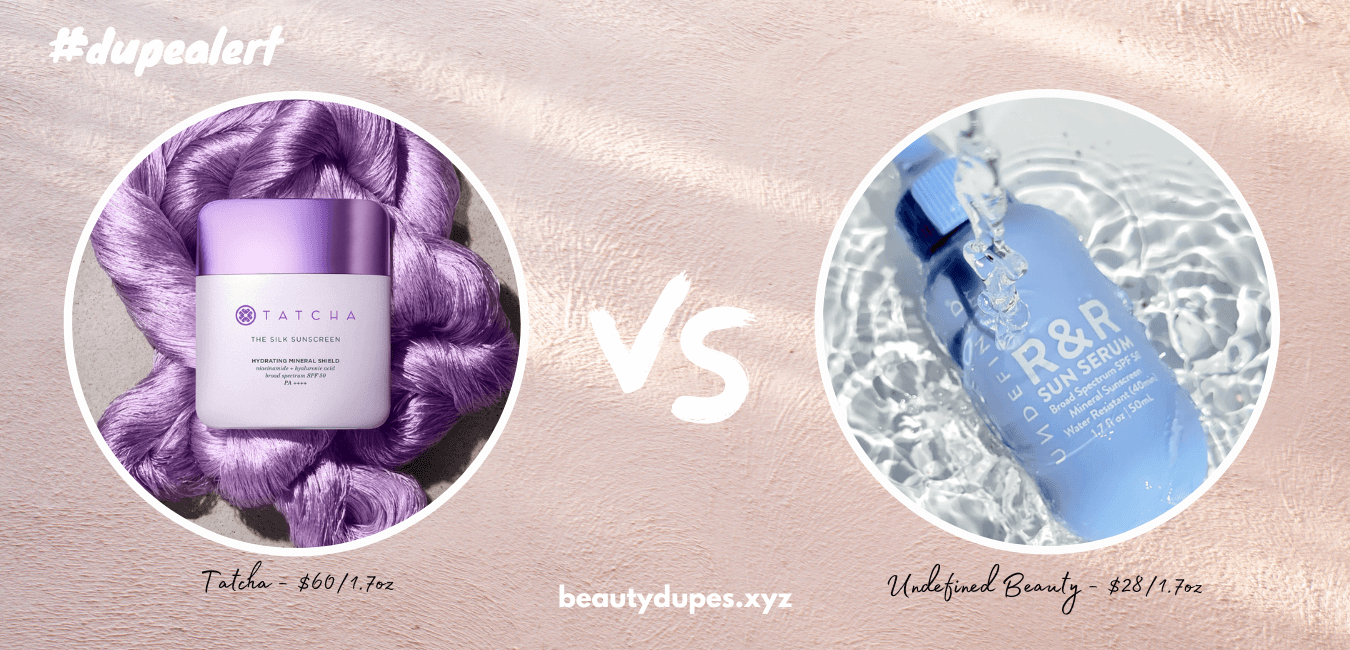 I have been tempted to get the
I picked up the at a local Ulta. Similar to Tatcha's, it comes in squeezy packaging you can easily control the amount that comes out. The texture indeed feels like a serum, dewy on the skin upon application but then sinks into the skin to give a subtle glow. Formulated with Zinc Oxide, Niacinamide, and other hydrating ingredients, it nourishes and protects the skin at the same time - same concept as the Tatcha Silk Sunscreen. With a light tint, this sunscreen doubles as a hydrating primer to even out the skin tone before makeup.
One thing to note about the tint is some people with very light or dark skin have mentioned the tint is too warm or too light for them.
Subscribe
to have new alerts delivered to your inbox!