The Less-Drying Dupe of the Kiehl's Rare Earth Deep Pore Cleansing Mask
One of my earliest teenage year skincare memories was using Kiehl's Deep Pore Cleansing Mask. The sensation of the mask tightening on my skin is not only satisfying but also feels effective, like the mud is sucking out all the gunk in pores. It's not until later that I knew clay masks not only suck out 'impurities', but also water and oil, so your pores would of course get shrunken. But if you don't moisturize your skin well later, it could make your skin even worse, which also means that it is important to find a clay mask that is not super drying.
The ($40) is a classic one. It's formulated with Amazonian white clay (kaolin clay), which has porous material to help absorb excess oil and sebum from clogged pores to detox the skin as it dries done. This is a great option for those with oily skin.
But not all clay masks are the same. Or to be more accurate, there are clay masks, and there are mud masks, they are similar but different. White clays (Kaolin) in the Kiehl's mask are especially good for those with inflamed oily skins and more tolerant of dryness. Mud in mud masks, however, is a more gentle and more hydrating version of the clay mask.
If you have dry and sensitive skin, we recommend the ($35) as an alternative to Kiehl's cleansing mask. Ahava is an Israeli brand known for transforming compounds from the Dead Sea into skincare products. The mud mask is formulated with dead sea mud - an ingredient rich in minerals that not only purify, detoxify but also soothe and restore skin. When you use this mud mask, you will notice how gentle it is, with no tightening or irritation as it dries down. Still, it makes sebum from your pores come out and leaves your skin soft and brightened, and hydrated!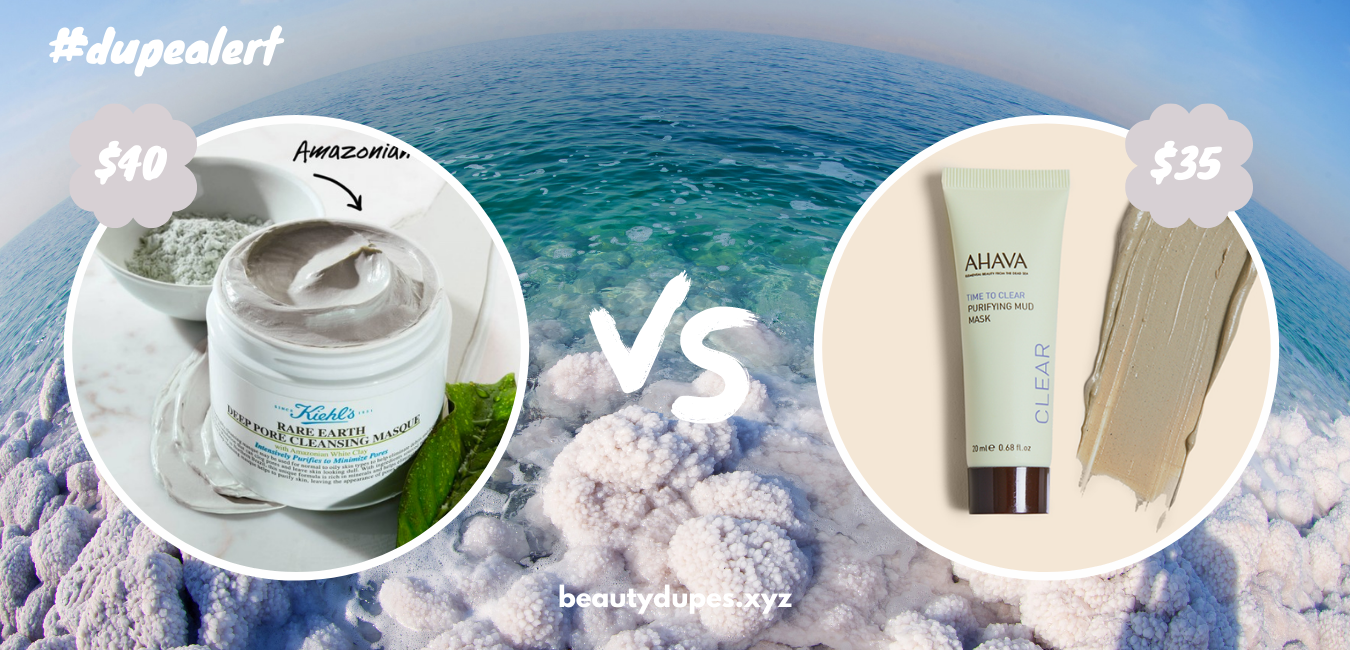 Unlike clay masks that require drying down for it to work, you can just leave this mud mask on for a couple of minutes before washing it off. No need to rub your skin, again and again, to get the mask off. No fuss, no irritation!
Subscribe
to have new alerts delivered to your inbox!