Don't Love Jones Road What the Foundation? This Could Change Your Mind.
Many people are looking for alternatives because it is a holy grail for some but a dud for others for a couple of reasons. The price, the packaging, the shade range, and the most prevalent reason for most is the formulation.
For people with normal to oily skin, it's a tad too thick and tacky if not set with powder. It also doesn't layer well.
The controversial TikTok demo Meredith Duxbury did with this product was indeed an exaggeration but still has truth in it. The foundation has a sheer coverage that is not easily buildable.
There could be another reason why Jones Road Beauty What the Foundation doesn't layer well and you can fix that. Because it is water-based, if you use a silicon-based primer or moisturizer, it would become patchy and uneven.
We recommend these water-based primers all with good reviews at various price points.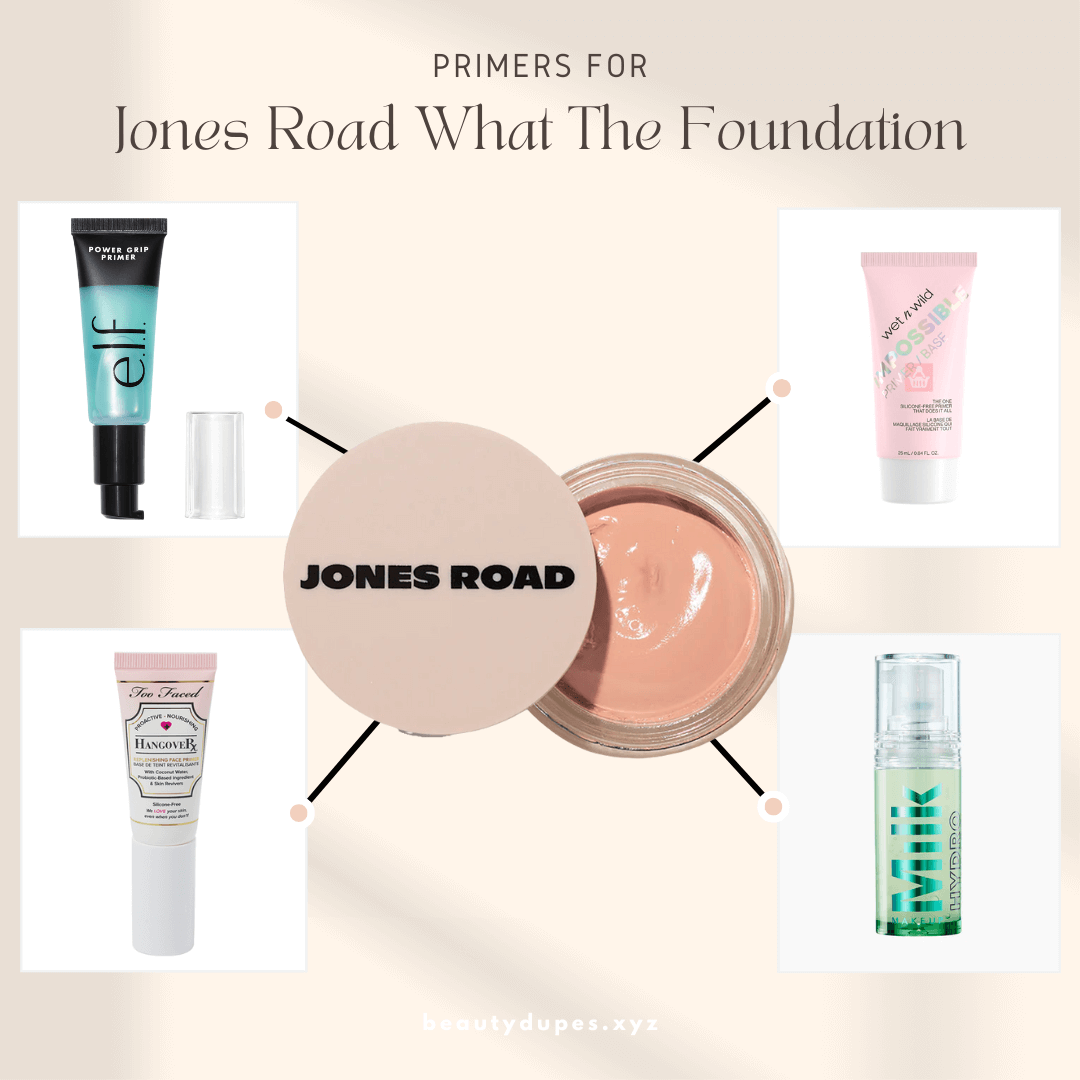 P.S. With a water-based foundation, you should also use a brush or hands instead of a sponge for smoother application. We wrote about our favorite
Want more dupe alerts?
Subscribe
to have new alerts delivered to your inbox!